Driving itself is an important and serious task that must be done quite carefully. You may endanger yourself as well as many others if you drive carelessly. However, we are here not to teach you the basic driving skills but to discuss with you, 'what is commentary driving?' Let's explore some of its important aspects.
Commentary Driving Definition; What Exactly Is Commentary Driving
The verbal explanation while driving in which a driver describes their observation, experiences, analysis, and opinions. Moreover, the driver explains the whole traffic scenario, the hurdles during the drive and cop-ups, and the traffic laws.
Why do we need commentary driving?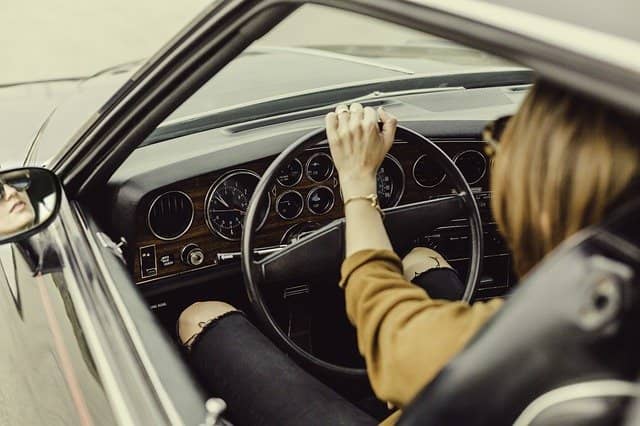 Commentary driving is a technique telling you how you are driving or how the experts are driving. It has been proved that it is a defensive method of operating. For instance, police officers and professionals use this method to explain driving skills. Additionally, parents want to teach their children some basic traffic rules. So commentary driving is helpful to educate people regarding the primary directions to drive.
Advantages of commentary drive
Let's discuss how beneficial commentary driving is.
It provides a vast awareness about how you can drive safely.
The professionals also explain the traffic rules in detail, so you get a chance to learn about them. Moreover, you can learn about the massive traffic problems and their solutions.
It makes the speakers even more specialists in driving because they are actively driving and describing things simultaneously. Additionally, this formula stops your other thought process and stick your mind to the road.
Commentary driving is helpful to control nerves and other stressful situations.
The observer becomes more active and attentive while focusing on the drive. It engages your whole body, including eyes, ears, and other senses, to make yourself alert on the road.
New learners can seek a lot of important tips because there are some theoretical things you have to learn before sitting in the driving seat. Moreover, if you attempt to pass the driving test, you can absorb more knowledge.
Through watching commentary driving, other little things can also be observed. Further, you explore the new and unique items on the road. Also, you learn about the traffic signals, signboards, and marks on the street, pedestrians, etc.
You get to know about the actions of other vehicles; for example, either they are slowing down or changing their lane, or making a U-turn.
The risk of road accidents decreases via commentary driving and improves the road sense of the general public.
Tips to acknowledge before and on a commentary drive
Before driving, consider some points that can make your drive easy and smooth.
Check your car before driving so that no inconvenience happens while you record your drive and observe the conversation. Furthermore, remove all the hurdles that can interrupt your driving.
First, your safety is more important than any other thing, so fasten the seatbelt correctly.
Do not explain things in a hurry. Keep calm and relaxed while driving. It will help you speak naturally and appropriately.
Remember to explain everything before driving and while driving. For instance, you should illustrate the use of mirrors and indicators, why you slow down your car, How you make a U-turn, how you turn left or right, etc.
It is better to sit like a newborn mindset, even if you are a professional. It will help you observe and learn different and new techniques. On the other hand, you may experience other things that you have not done before.
Ensure you are high alert while doing commentary driving and do not mix the things.
You should avoid commentary driving if you cannot focus on the road while driving.
Also check: Travel In Just $20 Around Midwest
How to do commentary driving?
Explain everything worthwhile before and while driving. A good trainer can explain everything clearly and make it easy to understand. So, describe the whole procedure in commentary driving. For instance, it includes the front and back views, checking the left and suitable mirrors, car reversing tips, etc.
Explain the procedure correctly. Do not forget to tell others what major hurdle came your way and how you managed it. Moreover, explain all the marks, signals, and signboards relevant to driving and what a driver must know. Because it will update the learner and he will also be able to recall the information. Most importantly, keep your words as simple and understandable as possible.
Conclusion
In the final analysis, driving is an interesting and fun thing if done vigilantly. You can sit in the car and observe the commentary driver or watch the videos. Moreover, there is a commentary driving quiz-let from which you can learn a piece of proper knowledge about it. Stay safe and attentive while going.
Feature Image by Pixabay