A convenient way of buying things without physically going to the stores or mall is online shopping. However, there are some do's and don'ts of online shopping you should keep in mind. You don't need to go out, still, you can avail all of those tempting deals sitting on your comfortable couch. Returning stuff is also very easy through online shopping. If you want to buy gifts for someone, online shopping will give you a convenient way of delivering them to their doorstep. However, if you are not careful enough you could become the victim of scams. So the following are some guidelines, which can help you to enjoy the advantages of online shopping without getting worried about fraudsters.
1. Reputed Brands For Virtual Shopping
Make sure you are shopping from a website of a reputed brand name. You might have already visited their stores or known people who order stuff through this website on a regular basis. If you are well aware of this store then take some extra precautions, like doing some background checks by visiting websites that post reviews of such online stores. Do not go for online stores that do not have any reviews posted anywhere.
2. Use Your Credit Cards, PayPal Instead Of Debit Cards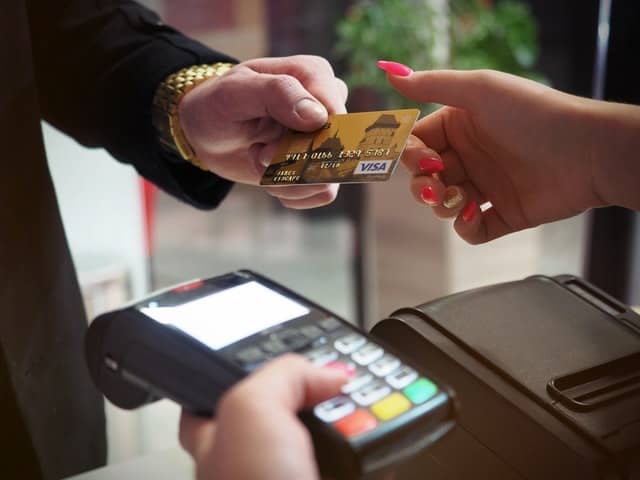 It is always safer to use Credit Cards for online shopping instead of debit cards. The reason is plain and simple. Debit Cards are linked directly to your bank account which contains your hard-earned money. So if anything goes wrong, your identity/profile gets compromised then you will be in deep trouble. However, Credit Cards are never linked directly with bank accounts and there is always an upper limit up to which you can send using a Credit Card. So in the worst-case scenario, the maximum monetary loss that you may incur is the credit limit of your credit card. It cannot go beyond that.
You also have the option of using other types of payment services like PayPal. The advantage is that PayPal shields your bank information from the retailer. So what ends up happening is that you pay to PayPal and then PayPal takes that payment and forwards it to the retailer. So all of your information is secured that way.
3. Pay Cash on Delivery
Try to use the option of paying cash on delivery. In fact, it is the safe side. You can check your order whether it's guanine or not broken (in the case of crockery or sensitive items). Most sites allow you to pay after handing in the product and checking it. Always shop from the site which gives the best offers.
4. Never Disclose Your Private Information
For shipping your stuff, shipping address, email id, telephone number, and the process of payment could be some of the usual quarries that a site can ask for. However, when they start asking sensitive questions like your driver's license details, bank information or social security number then do not waste any more time on that site, simply close that site. Make sure you are dealing with companies that respect your privacy.
5. Strong & Unique Password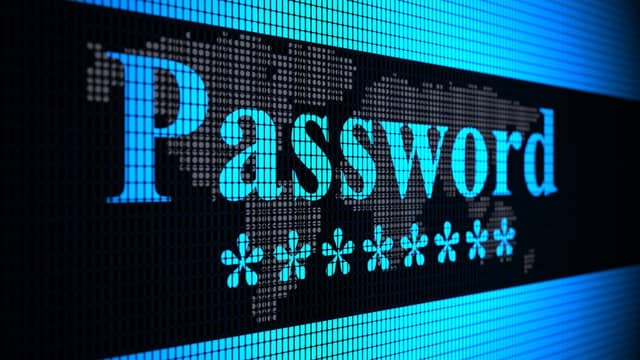 When the shopping site asks you to create a password or change your password, make sure your new password is strong enough. Don't use anything which people can easily relate to you.
6. Use URL With Https and Padlock
If a website address is preceded by https, then that means any information that gets passed onto this website over the internet is encrypted thereby ensuring that your information is secure and is not visible or accessible to any form of snooping.
All sensitive information is encrypted through a secure socket layer thereby ensuring its safety. Another thing to watch out for is the presence of a padlock symbol in the URL. If it is not present then that means you have to stay out of this website for good.
7. Do Know About Website For Online Shopping
To earn money hackers, use the names of other established websites and imitate them. Thus, Hackers usually use the domain extensions like .ru, .cc, or .cn instead of .com. It should be noted before buying from this website. Moreover, you can download tools that track down fake sites. You may download free sites i.e. Netcraft or MyWot.com.
Be Wary Of Excessive Low Offers
Don't get duped by jaw-dropping low prices. If you are ordering through any shopping site which offers excessively low prices make sure you are dealing with them carefully. They might be showing you some good products, but what you actually get is something of much inferior quality. Make sure you are aware of their return policy. There are chances that they might be earning money by distributing your private information. It has been seen that online stores that do not have a good brand name are the ones that offer impossibly low prices in an effort to lure you into the scams.
Be Wary Of Fantastic Deals
If someone is offering you the best things at low prices or offering fantastic deals. It could be a fake site. Usually, dealers use to give this type of attraction just to grab the attention of customers. On virtual shopping, you are unaware of the facts about showing the product. So think before buying.
Always Read The Fine Print
Sometimes merchants hide some extra costs like shipping charges. Make sure you have gone through all the fine print, before placing your order. Try to find some tracking number or insurance if the site offers such facilities. You must be aware of the courier they use and if you don't get your stuff within 10 days then that should serve as a warning sign for you.
Read Terms And Conditions
Always read the terms and conditions before buying any product. Moreover, you know the return policy of the product whether it is exchangeable or refundable. On virtual shopping, you do not get the product check first hand thus their policies help you to buy the products confidently.
Never Use Public Computers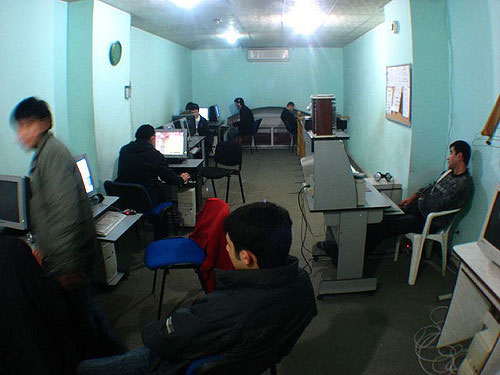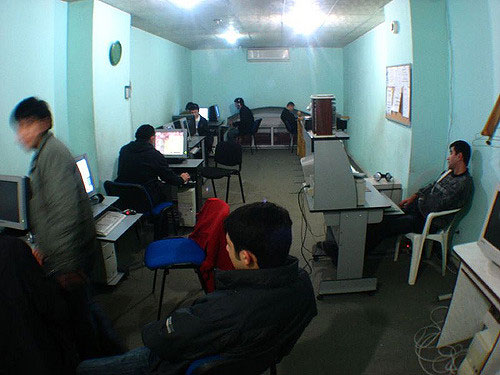 Never indulge in online shopping in a public place or using a public WIFI. Doesn't matter if you are using your own personal computer or laptop or any other gadgets. Ordering stuff by sitting in a café could be a risky option. When you are entering some of your personal details like card numbers etc. sitting in a public area, there might be people who will never hesitate to snoop on your information.
Be Careful While Buying Gift Cards
Gift cards are a very popular item, especially during holidays. Make sure you are using a good source while ordering gift cards. Sometimes frauds start to auction various gift cards with some luring offers on famous sites. However, when you do get them, most of the time they are worthless or of very limited value.
Buying Food Items Online
Sometimes it becomes difficult to go for groceries. There are many companies that are diving online offers. If you eat only organic vegetables and fruits then be aware that there is a rare chance of a discount on it. Always try to buy groceries from an authentic place. In fact, to go there personally is more convenient.
Featured Image: Pexels.com