Focus is compulsory in every field of life. Some people are intelligent and sharp. They memorize things quickly. On the other hand, some people do not have a great intelligence level. Still, they learn things. Gradually, they feed everything in their brain. Now, if we compare both kinds of people, the only habit we will find in them is Focus. Many times, brilliant people fail because they lose their Focus. Despite this, some dull people make their center clear and succeed. The main reason behind all this is a number of visual tracking exercises that enhance the focus of the performers.
Today we will find out about our visual senses. We have all five senses: taste, sight, smell, hearing, and touch. They help us identify and observe the situation.
Visual Tracking Vs. Visual Scanning
Both are associated with the sense of vision. It describes how a person sees the surroundings. Furthermore, it defines the ability to track and identify moving obstacles, known as kinetic vision. Moreover, the issues in sight include blurriness, skipping or mixing words while reading, lazy eyes, soft Focus and eye muscle imbalance etc.
What Is Visual Tracking?
Efficiently watching some moving object across a person's visual is known as visual tracking.
What Is Visual Scanning?
Smoothly moving the eyes in every direction is called visual scanning.
Eye-Tracking Problem May Be Solved Through Visual Tracking Exercises
An inappropriate, lazy, or abnormal movement of the eyes tells about eye-tracking issues. The eyes lost focus while shifting from one location to another. Mostly, children face this issue due to a lack of attention. However, this issue can be fixed using specific visual tracking exercises.
Eye Focusing Problem
Suppose you are watching television and your phone rings. You remove your eyes from the television screen and shift them to the phone screen. After using the phone, you move your eyes towards the television. Now you have to focus again on the television. This time may take a nanosecond. But, some people take a little long to focus again.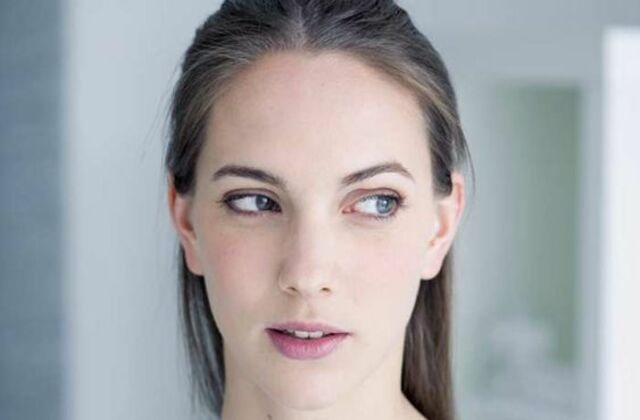 It happens because of the weak adjustment muscles of the eyes. The eyes have a muscle named ciliary muscle or focusing muscle. The ciliary takes some time to completely adjust and relax. That is why it disturbs the Focus.
Symptoms Of Eye-Tracking Problem
Here are some symptoms and signs that dislocate the Focus of the eyes.
Unable to read properly
Lack of attention while reading, writing, or
Skip words or lines while reading
Absent-minded errors in work
Feeling tired or sleepy even after short interval readings
Use a finger or pencil etc. to help while reading
Excessive head motion while playing or studying.
How To Treat Eye-Tracking Disorders With Visual Tracking Exercises
Vision Therapy Exercises
Wearing glasses or contacts is the best way to improve vision. People also use vitamins to sharpen their eyes. Still, these techniques are not enough to make your eyes healthy. So, you have to perform some visual tracking exercises for eye relaxation. Surprisingly, the exercises make your vision better and provide a clear focus.
Here are some helpful vision therapy exercises for lazy eyes. Besides, it smoothens eye movement and covers inefficiency while seeing.
Visit more: How To Reverse Eye Damage Or Vision Loss: Some Natural And Medical Solutions
Relax
Take little breaks while working. All you have to do is stop working, close your eyes, and relax for twenty seconds. Repeat it once every twenty minutes.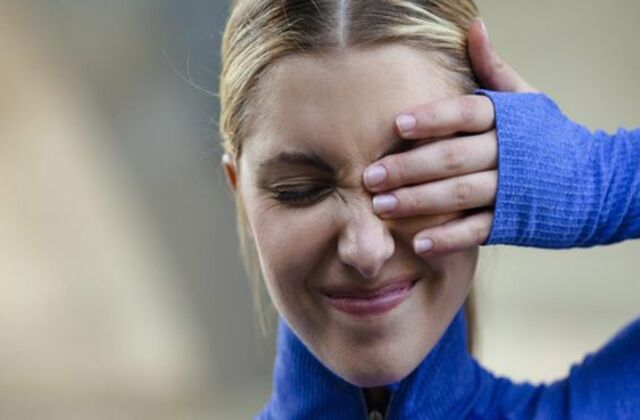 Around The World
Sit or stand straightly. Look directly up for 3 seconds, then stare down for the same interval. Now settle your eyes on something placed ahead of you. Then, look right and left for three seconds. After, rotate the eyes two times clockwise and anticlockwise.
Blinking
Blink your eyes consciously as it relaxes the eyes. We blink our eyes all the time unconsciously. But these unconscious blinks give you a small break from work.
Near And Far Focus
Set an object about 20 meters away from you. Place your thumb in front of you at this point. Just switch your Focus from thumb to that object. Repeat it 5 to 7 times.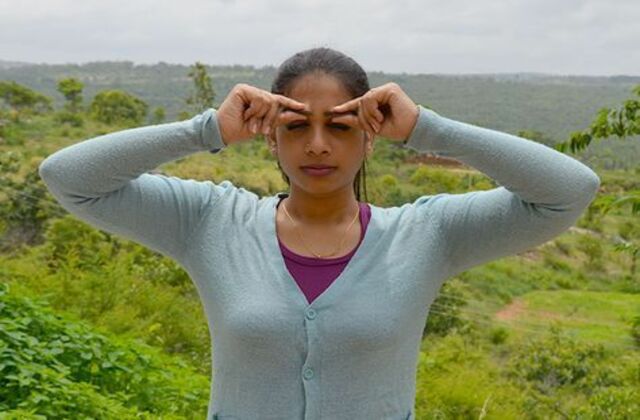 Reading And Writing
Reading and Writing demands focus. It improves the natural growth of the brain. Besides, it builds eye movement via shifting Focus from one place to another. Moreover, reading different books make your exposure wide.
Playing
Playing is fun. It enhances the stamina of your body and keeps you healthy. Light games like mazes, puzzles, pompom, etc., enhance the vision. Because these games especially involve the mind and eyes. Additionally, painting is another excellent activity to boost Focus.
Ending Words About Visual Tracking Exercises
Usually, children face visual tracking issues which can be cured through visual tracking exercises. Sometimes we do not pay heed to these issues of our children. So, we have to be calm and understand the whole situation. Consult the therapist for the execution of these exercises and live a focusing life with a great smile.
Also check: Amblyopia Vs Strabismus: Some Interesting Facts
Feature Image: pinterest.com