It "Presents are made for the pleasure of who gives them, not the merits of who receives them". Enjoy your pleasure of gifting and witness the vibrant smile of loved souls. But what will I gift? It is a normal question and we have a unique answer, that is Natural deodorant.
Why is Natural Deodorant Being the Greatest Holiday Gift?
Gifting someone according to their needs is so impressive. Gifts which are of show-case materials or shiny, glittering presents are not always the greatest option every time. Imagine gifting your favorite souls with a natural deodorant that can impact their body and health and witnessing the continued use of natural deodorant can create a special bonding and emotion.
Natural deodorants are always the best and unique idea, especially if the receiver is a natural deodorant lover. It can melt their heart, as a natural deodorant reduces armpit odor and it contains ingredients that absorb moisture. Moreso, it's a natural product that is not made out of chemicals and can be called health-friendly.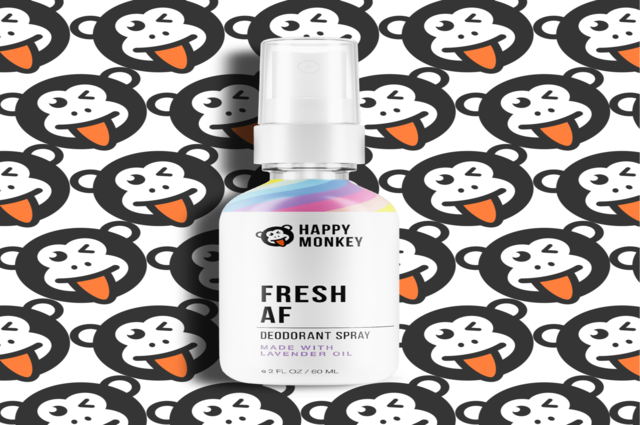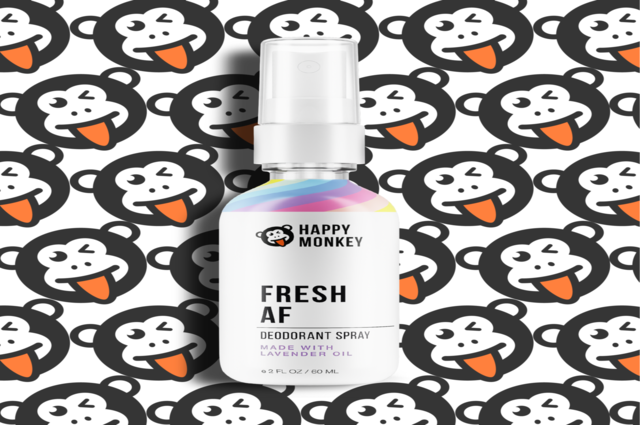 The Six Best Natural Deodorants for Gifting Your Loved Ones
Happy Monkey
This is the best long-lasting, aluminum-free natural deodorant made with natural enzymes, sugar-derived antimicrobial esters, and luxurious lavender oil clinically proven to break down odor-causing molecules.
Ursa Major Hoppin Fresh Deodorant
Ursa Major Hoppin Deodorant is one of the best natural deodorants healthy with natural ingredients:
Odor-fighting hops,
Aloe vera,
Kaolin clay, and more.
It's both suited for men and women and helps you to get rid of underarm odor.
It is aluminum-free and reliable it will keep everyone fresh throughout the day. Hoppin deodorant offers long-lasting protection with a lovely fragrance. The natural deodorant is easily fitting in a bag. Hoppin may be a bit more expensive than other typical deodorants but the fact is that it is a naturally derived product
Megababe
Rosy pits daily deodorant by mega-babe is formulated without baking soda and is invisible, alcohol-free, parabens-free, etc. The freshness and rosy scent will have you sniffing your points all day long.
Some of the natural ingredients in Megababe are:
Sage,
Green tea,
Starch,
Glycerin,
Coconut oil,
Sandalwood,
Moldova and some more elements.
This is what makes Megababe help you to prevent odor-causing bacteria from forming on the skin.
It's the aluminum-free deodorant that has been garnering great types for its natural formula, adorable packaging, and serious stink protection.
Vichy
Vichy deodorant assures product safety as it is dermatologist, allergy and sensitive skin tested. It lasts a whole day with a dry touch that absorbs odors with the help of its clear mineral formula.
The high recommendation of Vicky dry-touch deodorant is because of its aluminum-free, allergy tested, and absorbing nature. It's not sticky like other rolls on deodorant and it smells good and has a good feeling upon application.
Piperwai
Piperwai is a natural deodorant that works naturally as it has the best ingredients from nature like activated charcoal, coconut oil, etc. Not only for aroma however the primary component of piperwai is that it's centered around work. The oils are chosen for useful necessities and make a trace of fragrance.
Piperwai is nature friendly, not only in its formulation but also in the whole production. From formulas to packaging, they are good for you and the earth
Aroha – Natural Deodorant
Aroha which uses the highest grade natural ingredients is skin-safe and nourishing. The fragrance of Aroha lasts the whole day and does a good job at masking body odor. It is a pocket friend item that can travel everywhere. Anyone with concern over their skin will love this product and this makes it a perfect gifting option.
The major feature of Aroha is that it doesn't use chemicals or mix chemicals hence they have a short life and are only available within a few days of manufacturing.
HAPPY GIFTING!