What Is Back Pain: How It Affects Your Daily Life?
Back pain from work is one of the main causes of an uncomfortable routine. It is constant, distracts from work, and often sends sharp triggering pain that just nags you. The pain in the back is responsible for discomfort that sometimes aggravates to a level where it stops you from being able to perform your daily chores.
It is said that around 80 percent of adults face back pain, and this is because as we grow and begin to work, We stop paying attention to the physical structure of our bodies. We skip proper posture sitting and pick heavy objects without proper support. The unhealthy diet we consume, the supplements we don't invest in and the workout we skip; all of it actively contribute to a weak bone structure and even weaker backbone.
The backbone allows us to walk, sleep, bend and perform numerous tasks and with it not being fully functional, we might as be paralyzed. Our free movement will be difficult and restricted. The back pain at work can further have an impact on your neck, lower back, and legs as well. Similarly, other injured organs can also lead to backbone issues because the body is interconnected. The support our backbone gives is irreplaceable and we must take care of it.
In this article, we will discuss some easy ways that will help you put your pain away and help prevent it from happening in the first place.
07 Ways To Ease Your Back Pain At Work
Having back pain is not an isolated issue. It is a concern that affects many and has an impact on how you go on in your daily life at home as well as at work. Let us disclose some easy-to-follow ways to ease your back pain even while at work.
If you are a person who lives on junk or fast food, now may be the time to balance your diet and incorporate food that is rich in calcium, potassium, and other vitamins. You can incorporate anti-inflammatory drinks such as turmeric milk to ease back pain. Healthy alternatives to pain killers are a great way to sail through the day and avoid any side effects in the process.
2. Proper Posture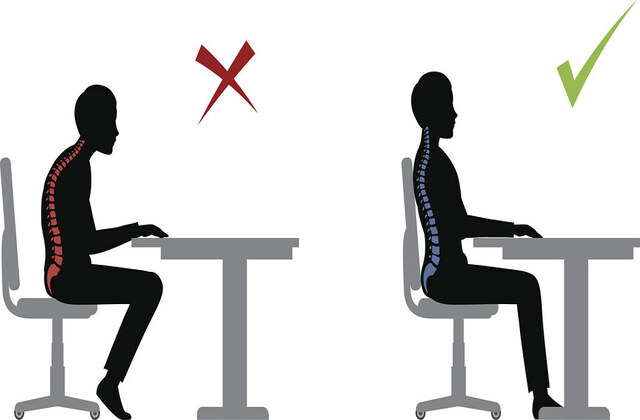 If your work demands that you sit, stand, drive, or maintain any position for several hours then we recommend you take a break after 45 minutes or so and stretch your body. Take a quick walk around the room and then come back to your place with a proper posture. Try getting your photocopy done yourself or try walking all the way to the dispenser to get water. This allows mobility, improves physical health, and puts your focus on your posture.
Visit more: Physical Fitness and Holiday Fitness Quotes: The Way to Succeed
3. Stretch It Out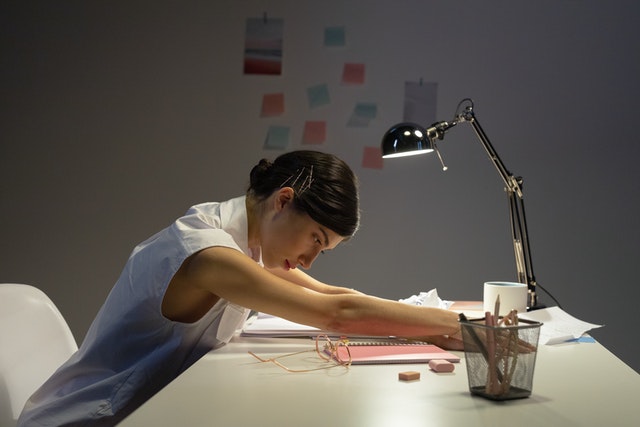 The most satisfying and comfortable act to do in the office is to move around a bit after sitting in a position for a long time and stretch your arms and legs a bit. This helps relax your stiff muscles and nerves. Pull out and stretch your arms right now to see how many cracks you hear. Stretch your toes and rotate your heels to check the relief you get simply by paying attention. The same goes for your back; stand up and stretch out the muscles.
4. Invest In Your Desk Ergonomics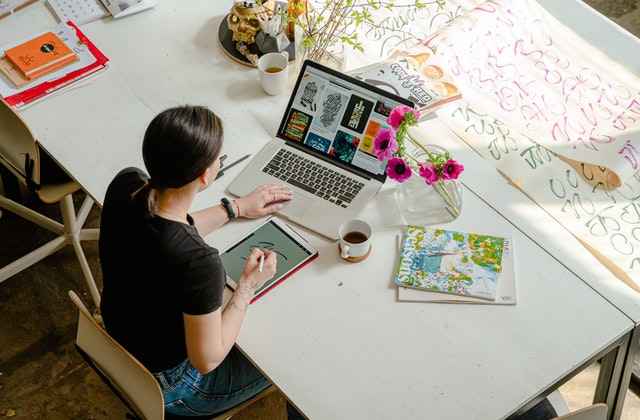 Check if your chair is comfortable for you to sit in for long hours. Examine if the shoes you are wearing are good for long hours of standing. Invest in an ergonomic keyboard and desk that supports your back, shoulders, and neck. The height and placement of the objects on your desk matter.
5. Lumbar Pillow
Support your back with the use of lumbar support that is designed to provide support to your back. With the back being naturally curved, the lumbar pillow is placed on the chair to help you maintain the natural posture of the backbone. Now it may be difficult to carry around a lumbar support pillow hence we recommend an inflatable lumbar pillow that puts you to ease. It allows your back to be properly supported and keeps the bones within their natural shape.
6. Pain Killers
In the case of back pain that makes it difficult to make it through the day, keep a leaf of your pain killers with you. The pain killers come in handy especially if your back pain aggravates without proper for no unknown reasons. They will help you take your meeting and there will be no requirement to take medical leave. However, we strongly recommend you keep your family physician in the loop while using painkillers to avoid drug abuse.
7. Heat And Cool Pads
The heating and cooling pads contain gel like substance. The pad is quite useful for spot pain treatment and can help relax muscles and reduce swelling respectively. The pads are very handy and easy to use. They provide instant pain relief and help prevent the use of medicine or pain killers.
Conclusion
Your backbone is the most important and yet most complicated part of your body. It works as a support, and shock absorber and holds the body together for proper functionality. With the passage of time, we stop paying attention to our body and it loses its charm. The body begins to deteriorate when the diet and lifestyle are not healthy. Backbone pain occurs mainly due to incorrect postures but back injuries at work can also lead to discomfort. The backbone pain can relieve easily if you begin to pay attention to it.
The use of lumbar support to maintain the natural support of your back and add stability to the discs improves the pain. Pain killers help you make it through the day while healthy food nourishes physical strength. Adding a 15-minute workout to your otherwise unhealthy routine can reap great results and make your core muscles more strong. The human body needs to be in good shape for proper functioning hence an overall change in the lifestyle can lead to a healthy backbone.
Feature Image: Pixabay
Visit more: