Leakage issues are one of the worst plumbing problems you can have. An Astronomical amount of water is wasted every year due to these leaks at properties. There are mainly two types of leaks. The leaks that can be seen and the leaks you cannot see. Both kinds are equally annoying and problematic.
What Common Household Water Leaks
Warning signs that every homeowner should be aware of in order to detect and fix leaks. One indication that your house may have an invisible leak is actually present in the water bill. Water leaks also cost more money in the future than just water bills. Whenever you notice an unusual water bill call your trusted plumber and check for the problem.
The warning signs to look out for detecting and fixing leaks are as follows:
1. Unusual Water Spots On The Walls
what causes pipes to leak? There are certain signs of leaking pipes inside walls, floors, and ceilings. These are the infamous water spots. If there is a water leak inside the walls, the drywall will turn yellow or light brown because of the contact with water. The outer layer will also start to peel out due to deterioration. If there are any brown spots or other colours of wet spots on the ceiling or floors, you might have a water leak.
It is better to call a plumber immediately for water leak repair after this sign. Leaks beneath structure are particularly dangerous because it weakens the buildings.
2. Low Water Pressure In The Property
Low water pressure is one of the first warnings you can get for a water leak. Why does this low water pressure occur anyway? Since the water supply sends a finite amount of water per minute if there is a constant loss of water somewhere in the property the faucets will not get enough supply of water. Therefore, if the low water pressure is unexplained you are dealing with a leak.
But do not feel certain about the water leak yet. Low water pressure due to other problems as well. For example, the pressure from the source is low or there has been a natural disaster. All in all, you should get your plumbing system checked in cases of low water pressure to be absolutely sure. Letting a leak form without resistance is bad for you and your safety.
3. Dripping Sounds
Sometimes turn on the shower or tub and listen from another room. You might listen to a dripping sound in a surrounding closet. A hissing sound is more prevalent in these cases. The possible explanation for this sound is a leak in the wall water or ceilings, a toilet, or any bathroom or kitchen appliances.
These leaks are hidden and are extremely hard to find without expert assistance. Experts carry sophisticated tools such as inspection cameras with them to accurately detect the place of the leak.
4. Look Under The Sink
U-shaped bends are the most common cause of a bathroom leak. Look for them and try to rectify them. If you possess a vanity or under-sink cabinet you could look at them closely for a possible leak. Bathrooms with wooden cabinets are at particular risk of deterioration by such leaks.
Catching a leak as early as possible is the key to saving thousands of dollars. Look for warning signs once a month. A yearly inspection for leaks can also help to avoid surprises.
5. Wobbly Shower Heads
Another common source of leaks is behind the arm of the showerhead. When it is rotated frequently the connection loses. This kind of leak goes undetected for months until eventually presenting itself as a big problem. You can ask a professional plumber to secure the connection beforehand to prevent any leaks in the walls surrounding the shower.
Bad Odours And Discoloration
If there are bad odours and discolouration in your water, you can assume a leak is forming beneath. These largely happen due to rusts, corrosion, and microbe growth inside the damaged pipes. This is why it is important to buy pipes with better quality and warranties. If the odours have a distinct smell of sewage you possibly have a drain pipe leak. Blackwater and greywater pipe leaks are very dangerous to treat on your own. Always call a professional plumber with years of expertise to resolve this problem.
6. Microbe And Moulds
Mould growth inside your property when there was no water damage or flood is a warning sign for leaks. Moulds and fungi need moisture to grow. What is the best place of moisture if not an undiscovered leak? If there are moulds in places such as cabinets, and walls. Outdoors may indicate that the area has a slab leak. You can get rid of moulds by using a homemade water leakage solution but you cannot get rid of the leak. That is why it's best to call a plumber the identification and the repair of the leak.
7. Overactive Water Metres
A quick self-inspection can be done in this way. Find the water metre and open the lid. See the dial. make sure there is no water being used. If you have a leak the dial will spin on its own. If not it will remain steady. This is a very quick way to detect unusual activity and call plumbers for repairs.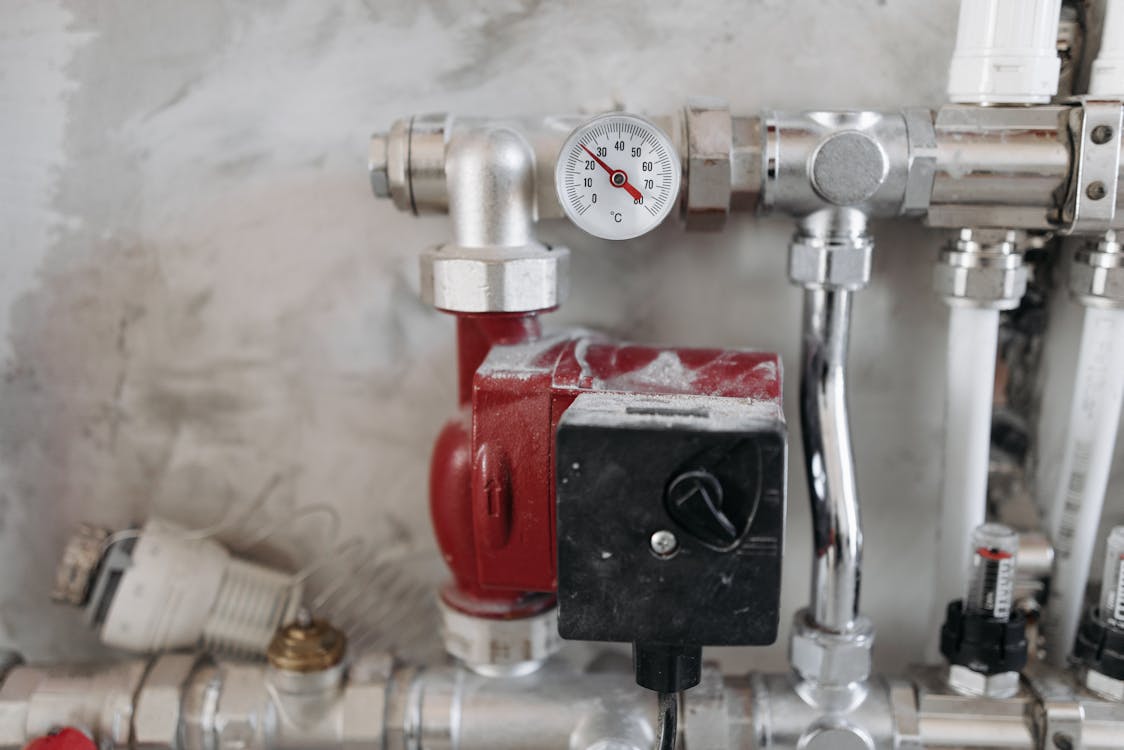 Feature Image Source: Pexels