Maintaining the value of your home is essential as it is your most significant investment. Even better, you can complete home projects that improve its functionality while also boosting the value of resale homes. Here are a few valuable projects to add to your to-do list that can increase your home's resale value.
Update Appliances
It may be a good time to update the appliances that came with the resale home. Today's home appliances are made to be more energy efficient. This means that updating them may not only add to the appeal of your home but may also decrease your utility costs. Smart stoves use less energy to cook your food items. Water bills are reduced when you use energy-efficient washing machines and dishwashers. The best home appliances to upgrade to boost your resale value are your refrigerator, stove, washer, and dryer.
Install A Home Elevator
Multi-level homes give you more space and may be necessary if you want a home with more than three bedrooms. However, stairs can be difficult for some family members. Even those who are able to ascend and descend stairs safely may find it challenging to do so when cleaning or doing laundry.
It may feel like a workout if you have young children as you carry them up and down the stairs multiple times daily. A home elevator can make these tasks more accessible and more convenient.
Home elevator installations are easy, won't take up much space, and can become a unique selling point for future buyers.
Refinish Hardwood Floors
Many of today's homes have carpet or laminate flooring over top of beautiful hardwood floors. Removing carpeting and refinishing the hardwood floors can give you an excellent update that also increases your home's resale value. Today's home buyers tend to prefer homes with hardwood floors because they're durable and look great.
Spend Time Outdoors
Spending some time focusing on landscaping and outdoor entertainment spaces can give you and your family a place to spend the summer while also adding to your resale value. Outdoor BBQ and hosting areas are highly desirable features in homes. Professional landscaping can also boost your curb appeal, giving you the nicest-looking home on the block.
Turn The Bathroom Into A Spa
Who wouldn't want their own relaxing spa in their home? Swap out your bathtub for a deep-soaking tub. A jetted tub is perfect after a long stressful day. Decorate using modern, subtle colors to create a stress-free environment. Integrate natural decor throughout, including plants or flowers. Change out the existing shower head for a high-pressure one.
Increase Storage
When viewing a resale home, storage is one of the first things home buyers look at. In addition to imagining their furniture and belongings in the home, they decide where to store everything they own. It's also likely that storage is a problem within your own household. Renovating or upgrading closets can give you more storage space. Organizing the basement or garage by taking advantage of wall space can also give you more storage room.
Visit: What Should Be Your Dream Home Furniture
Convert The Basement
A basement conversion may be one of the largest projects on this list, but one that's worth it. Many homeowners complain of their homes being too small for their family size. Yet, many have a large basement that's currently unused which could add significant space to the home. Slowly convert and finish your basement by starting with one corner and then moving on to the rest. Add a fresh coat of paint and drop a throw rug until you can finish the floors. Add new, brighter lighting and place a few comfortable pieces of furniture there.
Check: Tip Top Furniture Ideas for Rustic Homes
Upgrade The Kitchen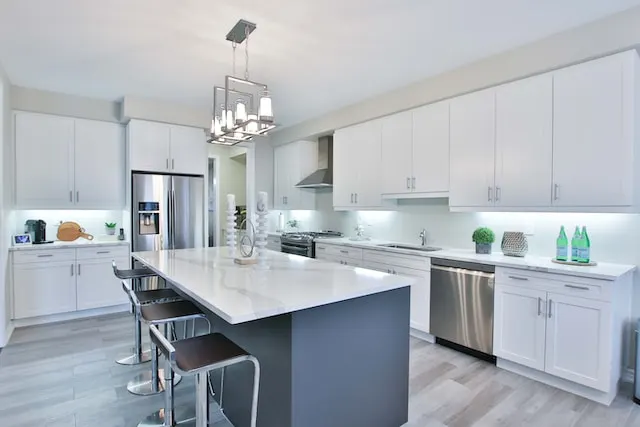 Upgrading the kitchen is another more expensive project, but one that pays off. A complete kitchen renovation returns an average of 81.1% return on investment (ROI). However, that data is based on a professional remodel. You can slowly renovate your kitchen while living in it or complete a few DIY projects to update it. A few top kitchen upgrades you might consider making include adding storage or cupboard space, refinishing the hardwood floors, and updating all of the appliances. Replacing the kitchen sink and countertops can also make a big difference.
Check: Top 10 DIY Safety Tips For Your Home Projects
Renovating and remodeling projects are a normal part of homeownership. The great thing about many of these projects, though, is that while they add to the functionality of your home, they may also boost your resale value. This means you can recoup some of the costs you spend when you're ready to sell. In the meantime, you and your family can enjoy an updated home design.
Also, visit: