Various design themes can be found in every room of the house, the kitchen being perhaps the most prominent. Practicality and elegance go hand in hand when it comes to 2022 kitchen trends, dining room, and entertaining areas.
If you are currently planning a kitchen refurbishment, keep up with the latest trends by taking a look at the newest kitchen trends. Keeping up with current trends in materials, colors, and appliances will ensure that your kitchen does not fall behind its time. Further, it will ensure that your kitchen features the latest technological advancements.
It is no secret that the latest kitchen trends are a hot topic for designers around the world. A skilled interior designer will suggest avoiding 'trends' and using timeless, proven design elements.
Nevertheless, it is important to keep track of some trends, which reveal the most current designs, innovations, and materials for kitchens. Taking this into consideration, we handpicked these top seven 2022 kitchen trends:
Top 7 Kitchen Trends To Look For This Year
These trends are derived from multiple sources. It may occur to kitchen designers, for example, that their customers frequently request the same style, color, or pattern.
Trend forecasters are also a good source of such information. A forecaster observes what types of items stores and retailers stock in their inventory to determine what is currently trending.
1- Colorful Kitchen Cabinets With Vibrant Patterns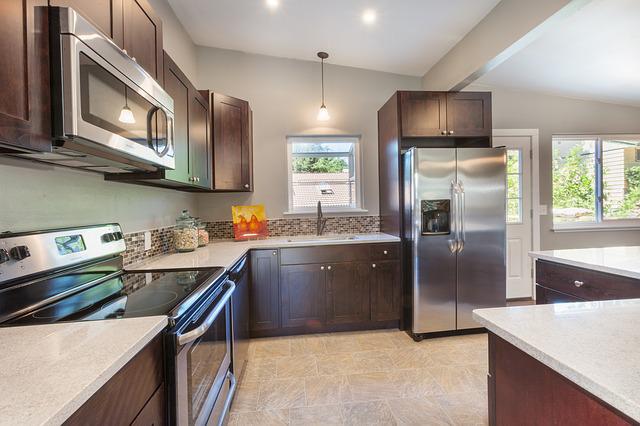 A popular trend in kitchen design over the last couple of years has been the use of dark, intense colors across a wide spectrum of kitchen decor.
Consumers are increasingly experimenting with color and raw material techniques in kitchen designs, which is encouraging.
Green has become one of the key elements in many industrial-inspired settings, whether it's accentuating or including throughout the cabinets. A resurgence of darker hues will be seen this year, including jewel-like blues, metallic, and greens; there is no dead link that suggests they were out of style.
Greens with softer mid-tones and earthy tones will be available as well. Consider adding eye-catching accents such as large-scale patterns, and textured counter tops, to make a design seem uniquely yours.
2- Smarter Appliances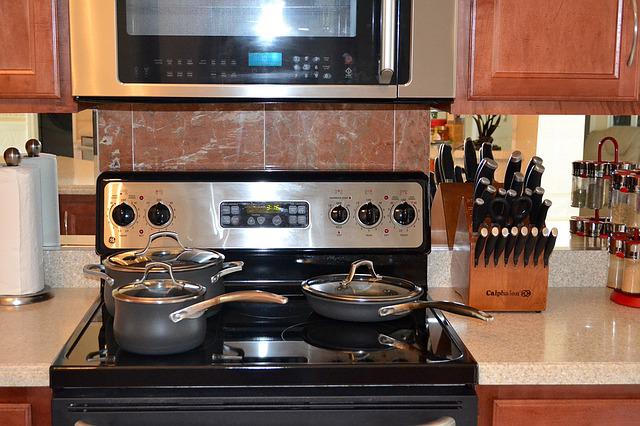 In the past, you would believe that appliances in the kitchen were capable of making your life easier in every way. This is a feature that is only going to grow this year, as they just got smarter.
Several models of ovens are available that can fulfill orders on your behalf, including adjusting the temperature intuitively. The possibilities are endless with refrigerators that can do your grocery shopping.
Earlier this year, we began to see a new generation of boiling water faucets which we were all awed by a few years back. There are smart taps these days that are capable of dispensing boiling, chilled, filtered, and sparkling water. You can choose from a variety of options.
You can even buy a smart oven for your countertop that you can use to cook your food. Although, to install smart appliances involving natural gas it is better to have your home checked by a gas engineer to ensure there are no leaks in your house.
Taking these precautions will keep your home safe from any disasters involving gas. Hire a gas engineer every year for such inspection and have them issue a gas safety certificate cp12 for extra assurance.
3- Herringbone Patterns On The Floor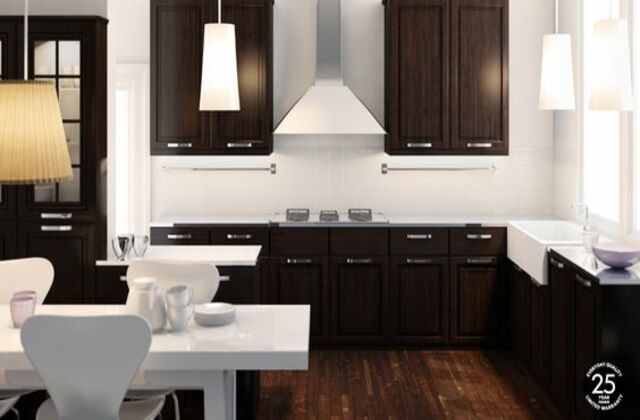 The popularity of herringbone and parquet floors is expected to continue into the new year. It gives texture and warmth to even the most contemporary of kitchens that cannot be replicated with any other material. Herringbone flooring is available in many other materials in addition to wood, including LVT and porcelain.
4- Kitchens Made From Wood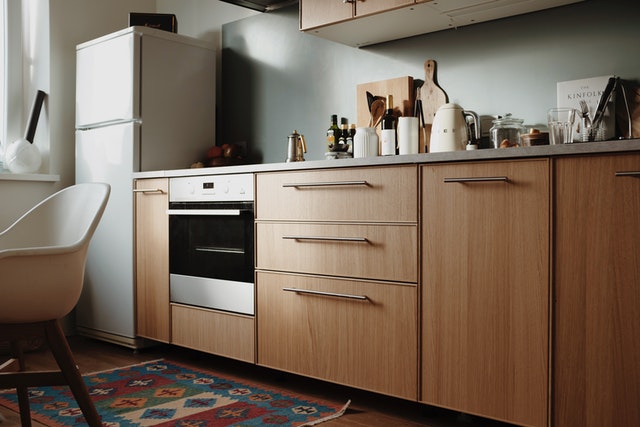 Though wooden kitchen design ideas are not a new trend, how designers are increasingly becoming enamored with the beauty of wood is. With new finishes that emphasize the natural qualities of wood, 2022 kitchen trends will be all about wood kitchens. The year is ripe for wood kitchens and Italian kitchens.
5- Built-In Dining Booths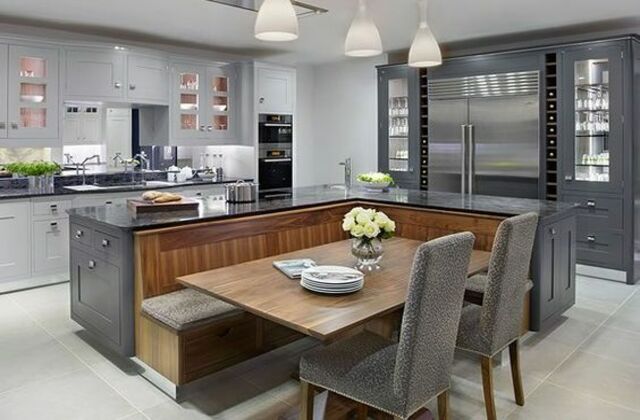 This year, there is going to be an even bigger trend toward built-in joinery in the kitchen than it was this year.
A built-in bespoke dining booth is one of the more interesting features you can look for as they are easy to clean and declutter. The best small kitchen ideas will utilize the space and dimensions of the room to the fullest extent. A fun and intimate atmosphere will create in the space as a result of dining booths.
6- Detailing Of Brass
Kitchen fixtures and fittings finished in brass are the latest on-trend, from faucets to taps. It provide a luxurious touch to your kitchen. It's good to know that small steps can make a big difference because sometimes the smallest things can bring the most benefit. Changes in handles for cabinets and doors in the kitchen are among the most significant.
You can completely enhance your existing kitchen cabinets with minimum budget and effort by updating the door furniture. By simply changing the handles, your scheme will have a whole new look, so you do not need to renovate the entire structure.
Also check: Tip Top Furniture Ideas for Rustic Homes
7- Sustainable Kitchen Ideas
Our homes are a place where we most definitely value sustainability and it looks as if green kitchens will become more popular in 2022. You can take a variety of steps to ensure that your kitchen is environmentally friendly. Taking small steps such as purchasing only A-rated appliances or installing an efficient recycling bin is an example of this.
Look for materials sourced responsibly and elements that have been recycled to ensure a more sustainable kitchen.
Takeaway: Kitchen Trends – What Styles Are In For Kitchens This Year
Here are the top seven 2022 kitchen trends as observed by kitchen designers and trend forecasters. Any idea which you plan on implementing makes sure it meets your budget. Always consult a professional kitchen designer to fully understand if the idea you plan on implementing is feasible or not.
Your money shouldn't be wasted on something that may turn out to be an utter disappointment in the future.
Feature Image: Pexels