Do you feel sudden stomach pain after drinking water? If yes, you might be confused that how water can cause pain? It is supposed to make you healthy and fresh.
There can be different situations, medical aspects, and containments that cause your stomach issues. Your stomach can get irritated due to any of the above reasons. Let's get to know what are the things that cause you stomach pain just right after drinking the water.
Why Does My Stomach Hurt When I Drink Water?
There can be medical and bacterial reasons that result in issues related to the stomach.
Medical Reasons
Following are some of the medical reasons that cause stomach pain and discomfort when you drink water. It must be something wrong happening inside your body. Some of the reasons include;
Stomach ulcers
Inflammation in the stomach lining
Gastroesophageal Reflux Disease
Irritable Bowel Syndrome ( IBS)
How Water Causes You Stomach Pain?
The water you're drinking might be contaminated which can cause major health issues, especially issues related to your stomach.
Here we are going to guide you to protect yourself from such issues. Let's discover the bacteria that are present in your water and cause abdominal pain, which imbalance your overall health.
Also check: Why Health Motivation is Needed For a Good Lifestyle?
Bacteria That Cause Stomach Cramps After Drinking Water
There are many pollutants present in water and they can be harmful because they can cause severe abdominal problems when you drink that contaminated water. Some of them are;
E.Coli
Cryptosporidium
Coliform
Salmonella
Shigella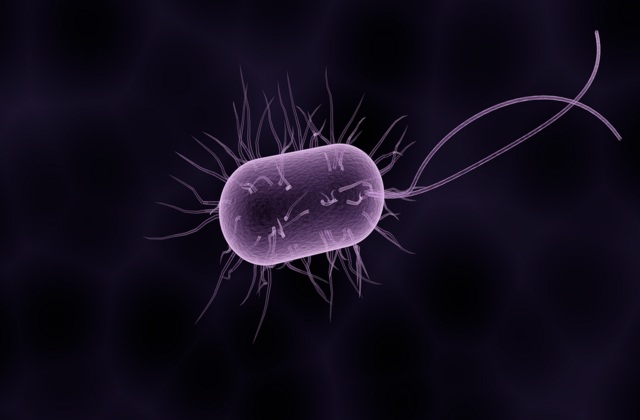 Visit: Ways and Drinks to Boost Immune System
Is There Any Specific Timing Of The Pain To Occur After Drinking Water?
Do you ever find that your stomach hurts after drinking water during a specific part of the day? It might be in the morning, after drinking cold water and after drinking water too fast. We are here to give all the answers you've been looking for.
If you are drinking water in the morning, it might cause you nausea and stomach pain because you are at a low energy level so your body needs to take something nutritional and solid to work not water.
If you are a cold water drinker, especially after doing the workout, you should switch to warm water because when you generate heat from your body, drinking cold water might affect your digestive tract. This can lead to stomach pain sensitively.
When you are thirsty, there is a chance you drink water too fast. You might not give attention to the over intake of water in your body. You feel overloaded. This hydration causes a deficiency of sodium in the body. This is called hyponatremia which leads to nausea, weakness, and abdominal cramps after drinking water.
Why I Feel Pain On The Right Side Of Abdomen?
If you're having pain on the right side of your abdomen after drinking water, it means that your liver is in pain. It feels like stabbing and throbbing and it can come and go accordingly. Sometimes this pain moves towards your intestine and it is not typically serious it's just a sign of having gastric issues in your intestine. It gets intense and severe, it is alarming and causes serious health issues.
Visit more: Ultimate Guide About A UTI & How Does Long A UTI Lasts?
If you feel pain in your stomach or any abdominal issue right side hurts after drinking water, make sure to take care about what and how much you drink. Use clean and filtered water. Use less amount and do not over hydrate yourself. It can cause discomfort and irritation in your immediate stomach pain after drinking water. Consult a doctor and go for the best treatment.
Feature Image: Pixabay