New York City is a dreamland for shopaholics, and I feel even you are not a shopaholic, you would love to go for shopping when you are in this enchanting city. From regular needs to high fashion, vintage fashion etc. this city can offer you each and every angle of fashion. Each district of this city has its own famous shopping area. Shopping in New York is a completely different experience, which you can only realize when you get the chance to explore the city physically. Check out the following tips which can help you to get an idea about some popular shopping areas in New York.
Shopping in New York
Strand Bookstore: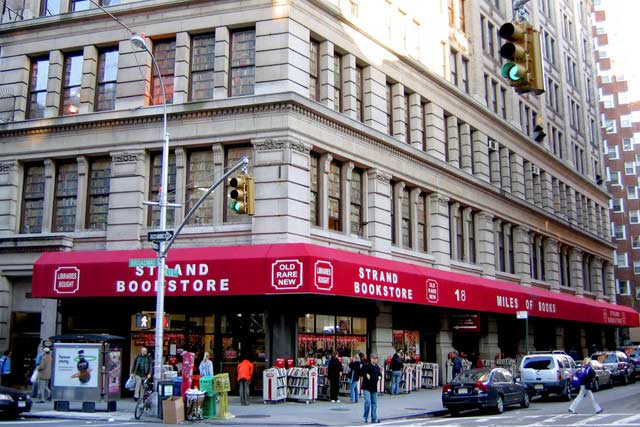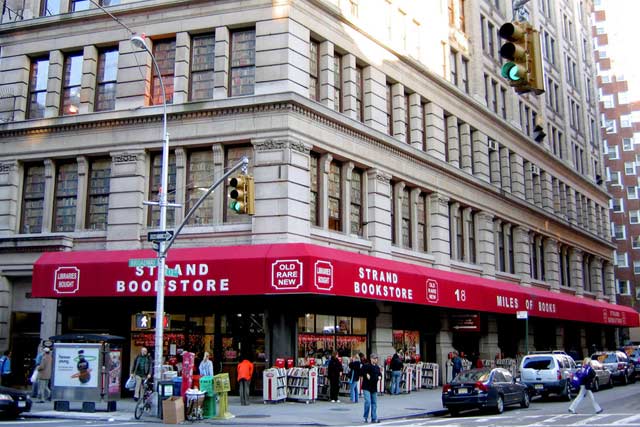 If you are a book nerd then Strand Bookstore, near Union Station is your place. From various old renowned books to recent releases, timeless cookbooks, nice antiques you can find almost everything here. Their staff is also very popular for their helping attitude, so if you are looking for something rare then don't hesitate to ask their staff.
Victoria's Secret: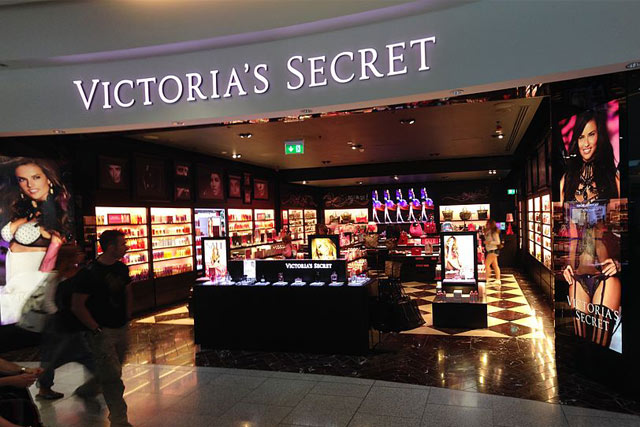 This is one of a kind brand, that is strongly entrenched in New York City. Known for its underwear, intimate apparel and extraordinary lingerie collection this shop also offers shoes and beautiful fashion-forward swimwear too. Spread almost over forty locations within New York City you need to look for the store finder app to get the one that is conveniently located near you.
Columbus Circle: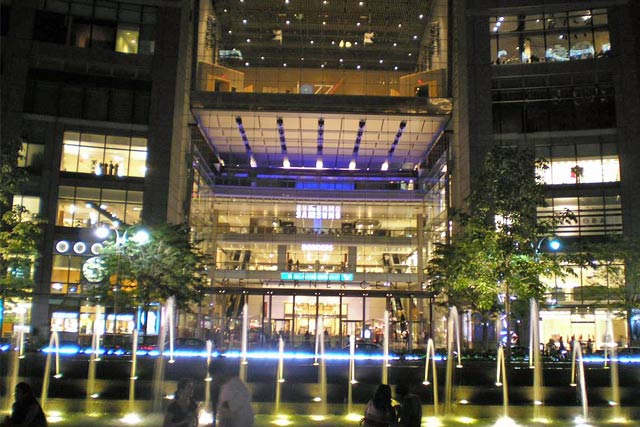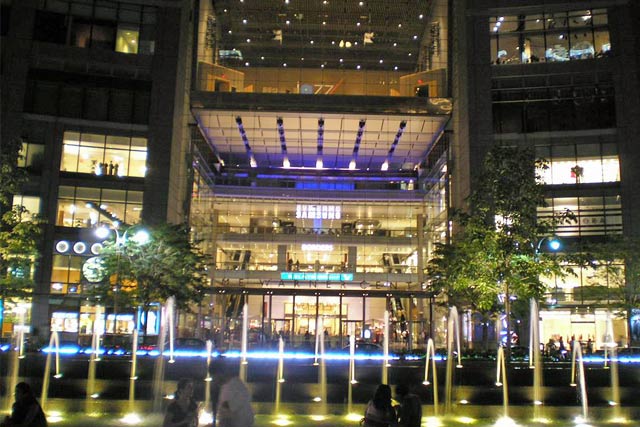 Situated at the lower end of the western corner of the Central Park close to 08th Avenue this moderate sized mall is known for its popular brands and a less cramped atmosphere. From Monday to Saturday it is usually open from 10.am to 9 pm and on Sunday's its open from 11 am to 7 pm.
FAO Schwarz: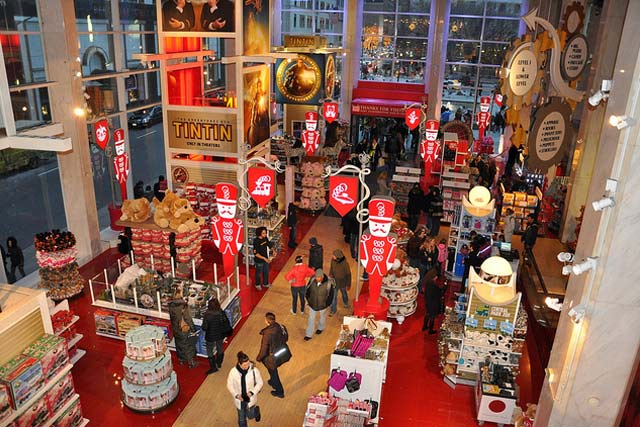 In America, FAO Schwarz is known as the oldest toy shop. This shop has something for the entire family. From Lego Batman to a huge sized giraffe this shop has each and every type of toy one can wish for. When you visit this shop, don't forget to look out for Tom Hanks movie Big's giant piano and Zoltar the fortune teller.
Brooklyn Flea Market: Handmade and Vintage Goods: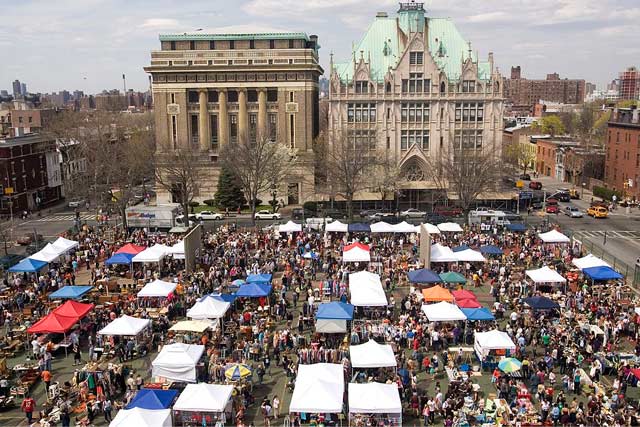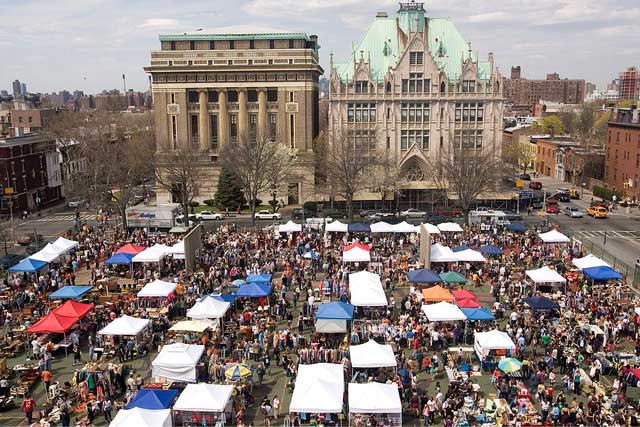 This is an absolute treasure trove located in Williamsburg. It opens on weekends only and you can a ton of funky items here starting from old antiques to fashion offerings from up and coming designers. You might be pleasantly surprised at what one can find here from headbands of 1920 to recently made pieces of jewelry.
Shopping in SoHo: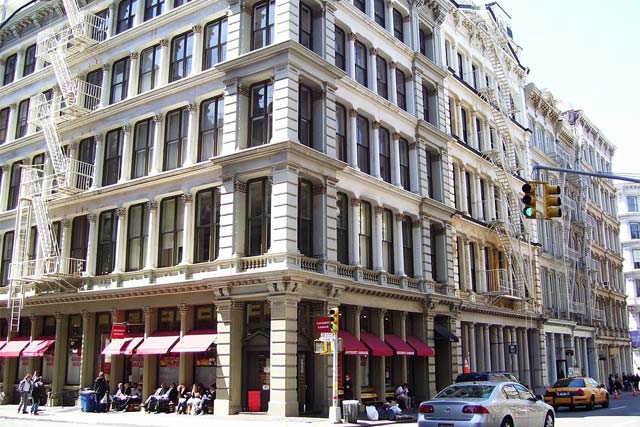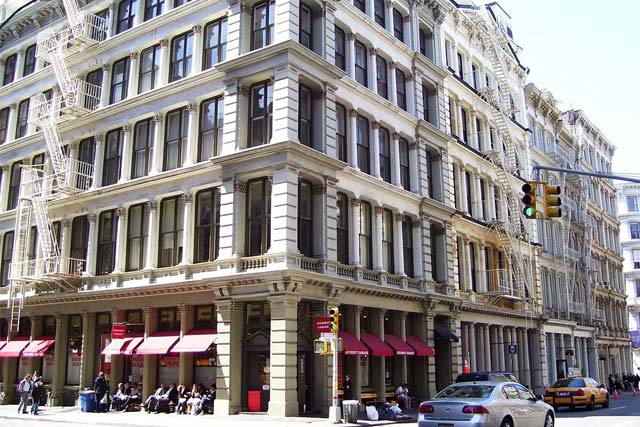 One of the most popular shopping areas in downtown Manhattan is SoHo. This huge store is spread across almost the whole area around Broadway and It has its own electrifying charm. From regular brands like H&M, Forever 21 to unique boutiques and various other high fashion brands, it has a lot to offer. If you are getting tired after a hard day's shopping then this area has various cafeterias too, where you can get some rest and refuel your energy levels too.
Shopping in the Meatpacking District: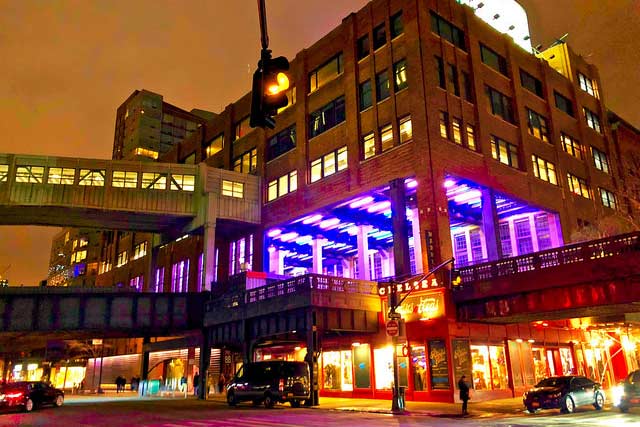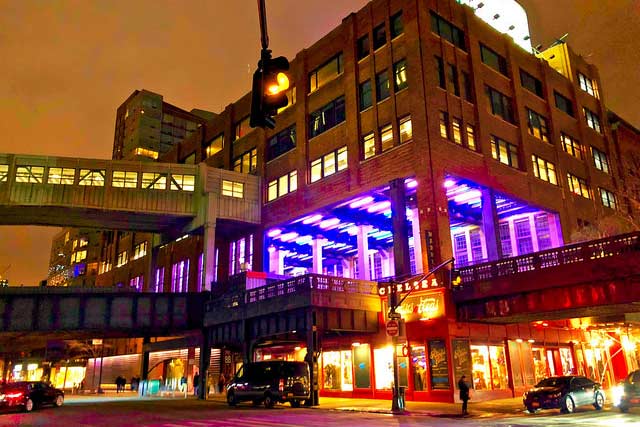 Located close to the starting point of the High Line in downtown Manhattan, this area is popularly known as a contemporary shopping area. Filled with beautiful shops, bars, restaurants, this area could make you cry for your credit card. If you are a fan of Sex and the City then you should know this area pretty well. Along with high fashion boutiques, you can also look for UGG stores there in addition to an Apple store and an Asics store carrying their latest offerings. When you find yourself exhausted after all of these hardcore shopping activities then you need to head to Chelsea Market to refuel yourself.
Shopping at Herald Square: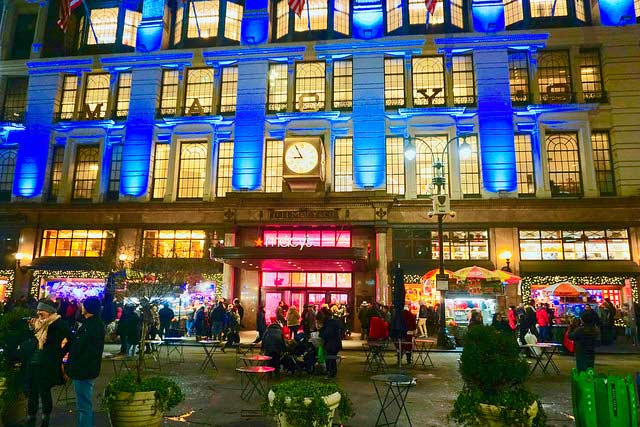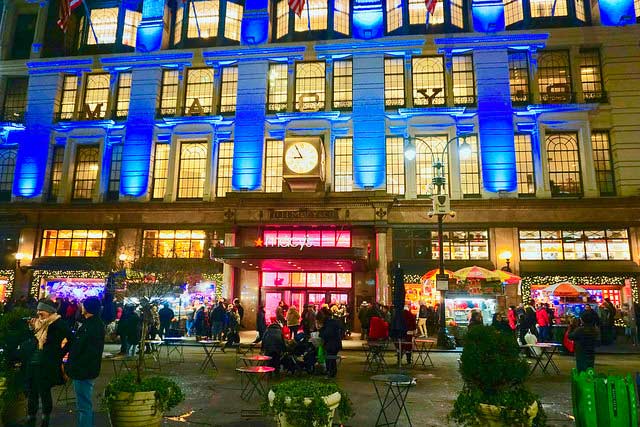 The ambiance here is surely a bit hectic than various other areas. This area is a very popular tourist destination so you need some real dedication to shop here. Various shops like Macy's, Zara, Footlocker, Levis, Mango, Gap etc. are there to offer you more a trendy fashion option provided you have survived the crowd. After reaching the Herald Square and exploring the shops, you might get surprised to find yourself getting used to the fast pace of New York.
Macy's on 5th Avenue: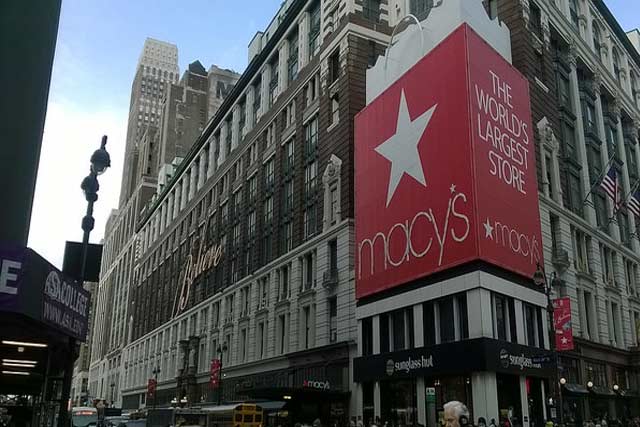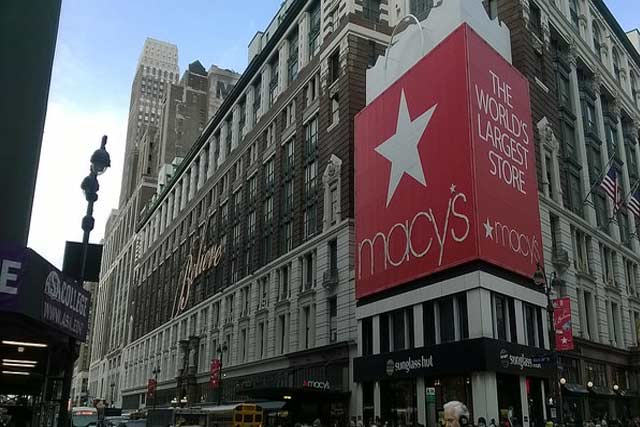 Located in between 7th Avenue and Broadway this 7 storied Macy's is the oldest and the biggest renowned department store as well. You can find almost everything one could wish for. Make sure you get a "New York" Pass, before entering this store, because it will get you 11% discount. Usual hours for this store is Monday to Saturday 9 am to 9.30 pm, and for Sunday from 11 am to 8.30 pm.
Century 21 Department Store: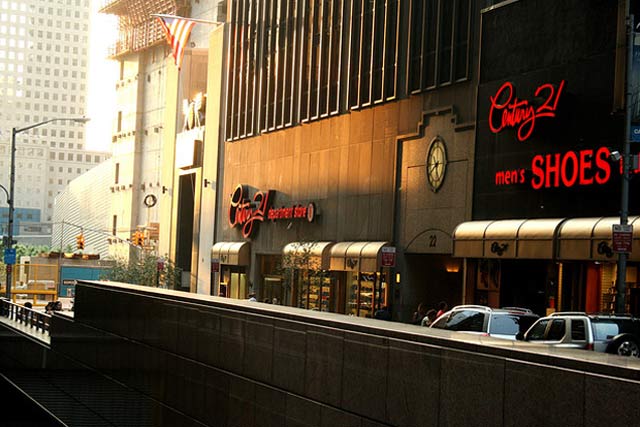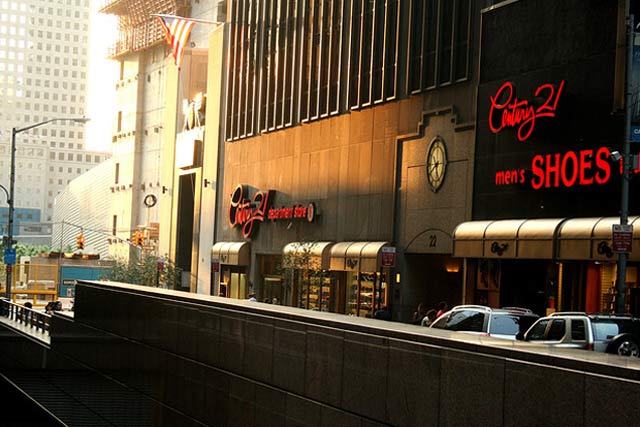 When you are behind big deals then you don't need to visit outlet malls, Century 21 is there to offer you various high fashion names at extraordinarily low costs. This store is quite popular for its vast selection. From Lacoste to Gucci, Michael Kors, Tommy Hilfiger, Ralph Lauren, Prada etc. this store carries a huge variety. If you feel like getting into some deals, then just for your information these merchandises are mostly selling on an 80% discount. One of their locations is straightway at Ground Zero, at Cortlandt Street.
Garden State Plaza Mall: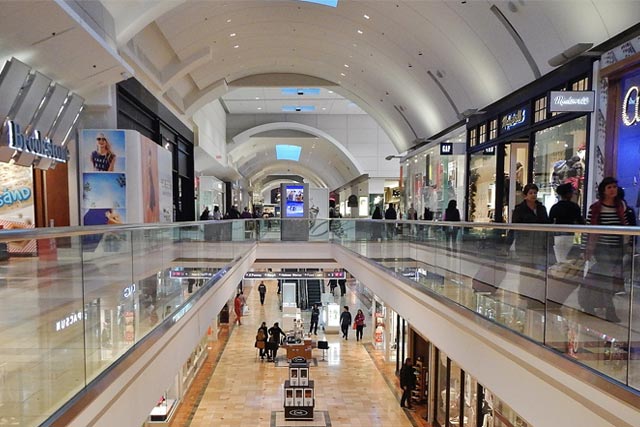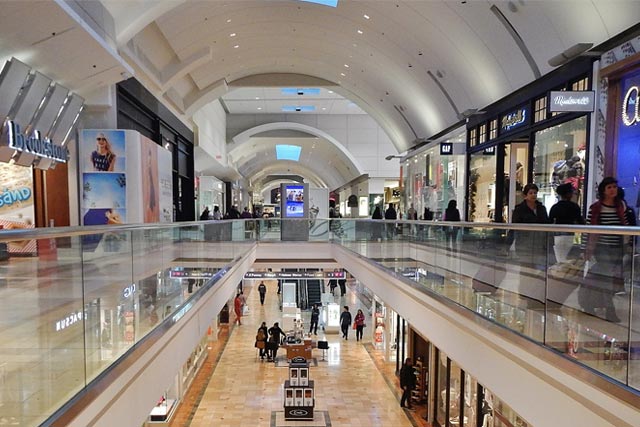 The mall has almost four hundred stores, spread around 200,000 square meters. Located 12.5 miles away from Manhattan, this is the largest mall in New Jersey. Just one small reminder, New Jersey doesn't have sales tax on clothing as well as on shoes so don't hesitate to get your cart full. From department stores like Nordstrom, Neiman Marcus, J.C. Penny etc. to high fashion name Louis Vuitton, Apple, Abercrombie, Coach, Converse, and Steve Madden, Lacoste, Guess etc. you can find almost everything there.
There are some of the famous destinations which I find best for those who love shopping and want to explore their shopping skills when they are for shopping in New York.