Hair Color Shades
Hollywood celebs are obsessed with colors. Few of them like to carry their signature color for long, while others prefer to change colors according to the season, mood & even for their movies. There are plenty of hair color shades that Hollywood celebrities love to experiment with. If you are really obsessed with celebrity hair colors then the following ideas could definitely update your knowledge.
Dark Root with Baby Blonde Highlights: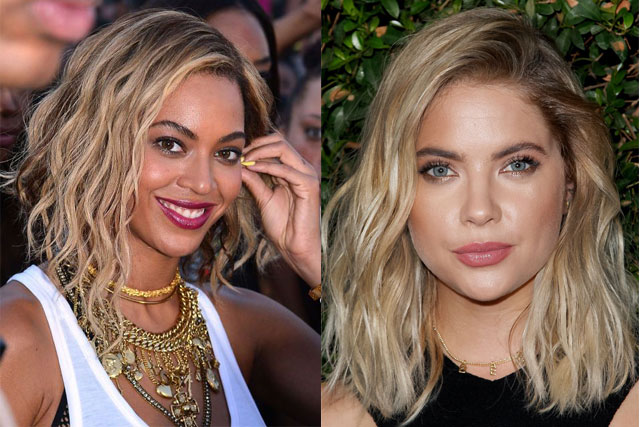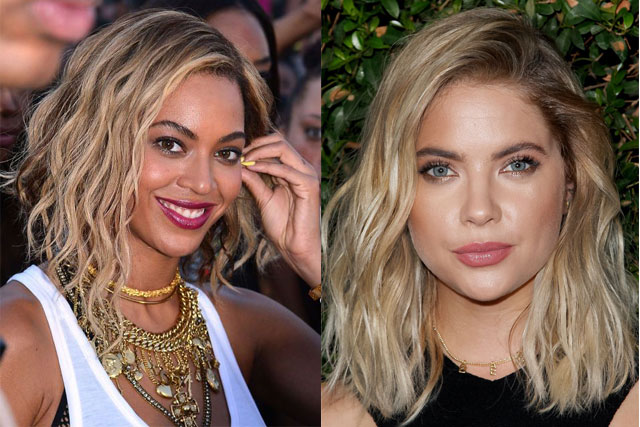 Getting dark colored roots & baby blonde highlights on the rest of the areas are something which celebrities are really very fond of. This kind of shade looks good on olive skin tone or even on deep skin tone. If you really want to get something like this, then you need to mention to your hair stylist that you need a golden blond base with highlights were done in light blond color thereby creating a multidimensional look.For this type of shade, you don't need to get worried too much, because it needs low maintenance, from the day you get your color done till the next 4 months.
Cinnamon Chocolate Brown: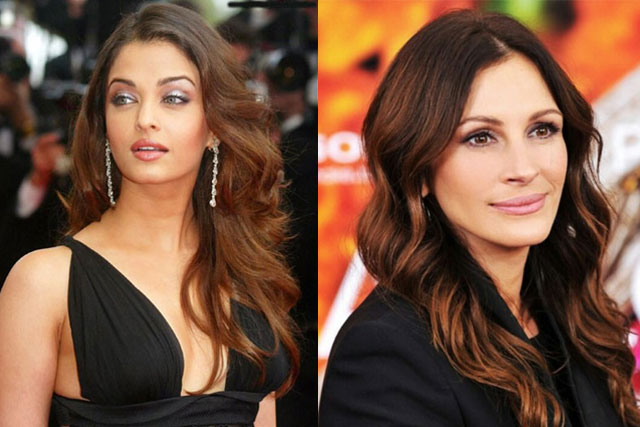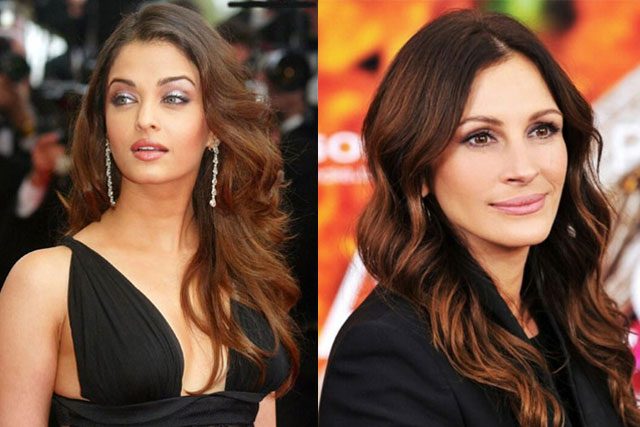 Cinnamon chocolate brown shade is another popular option among Hollywood celebrities. Ideal for fall, it's a perfect combination of red along with warm brown.
Modern Blonde Ombre: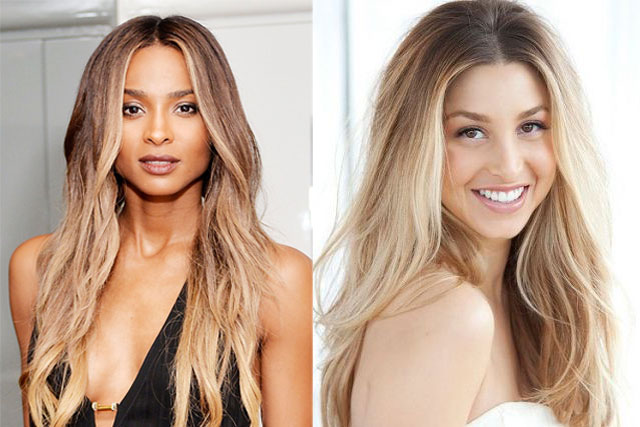 Modern blonde ombre is another shade of color that celebs are crazy for. Till your locks belong to the same family as that of your hair color, this particular color goes well with every skin tone. This soft color option is not going to make you look over the top. Don't get nervous about its maintenance schedule. Luckily it requires very low maintenance.
Nude Hair: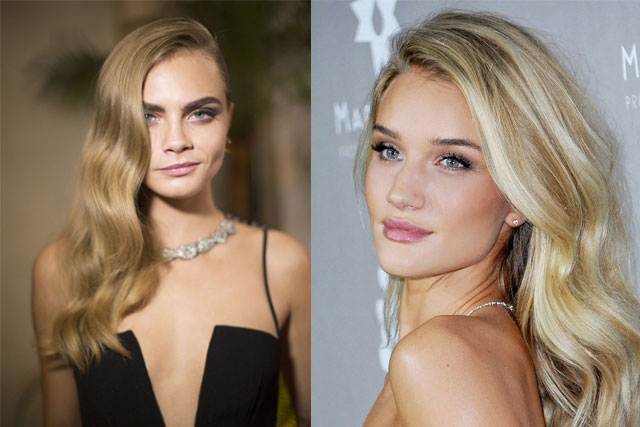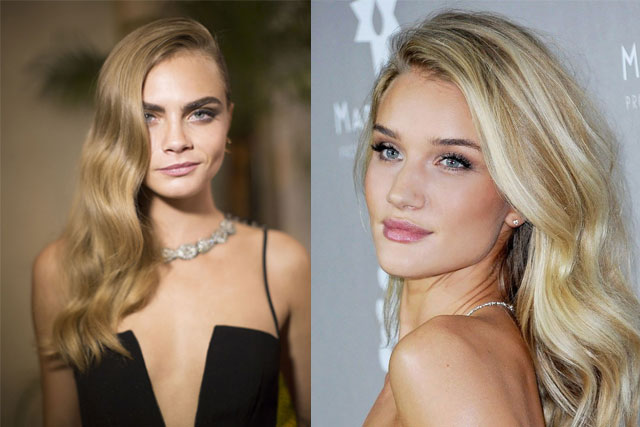 Uniformity in dressing style is one of the current trends popular among Hollywood celebs. So nude hair is growing in popularity day by day. From warm to cool, whatever skin tone you have, this shade goes pretty well with every complexion.
Ethereal Apricot Blonde: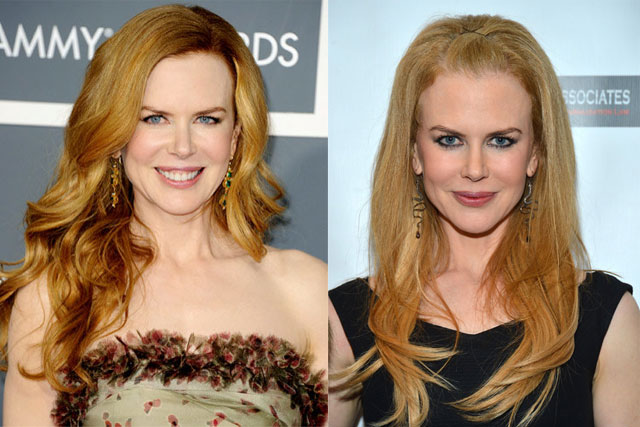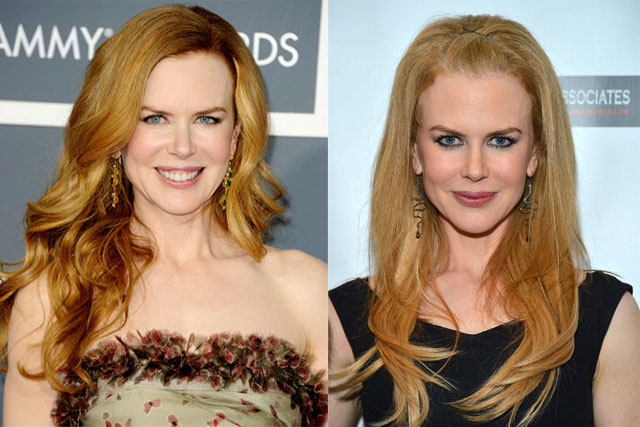 This color reminds us of Nicole Kidman. According to experts, this shade needs some real care. You can't use your styling stuff like heating etc. on a daily basis. Even daily shampooing is a strict no because they can harm the exterior coat of your hair, which can cause fading of the color. In this tough maintenance scenario, Oribe Gold Lust Dry Shampoo comes as a relief. Costing around $4, this shampoo can take in the oil rapidly, without leaving any type of lag behind. This brand name is also able to retain the fascinating smell of the shampoo for a few hours.
Velvety Cinnamon: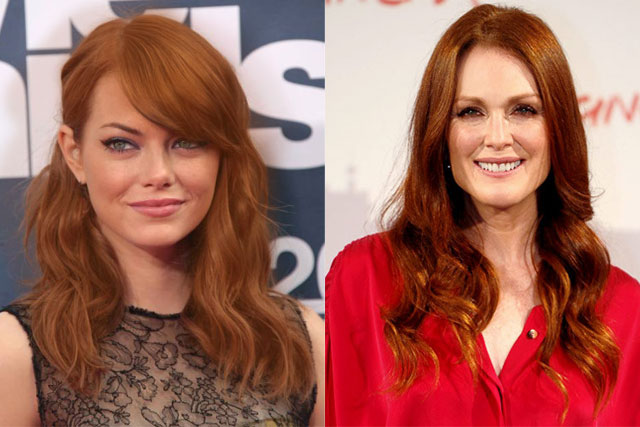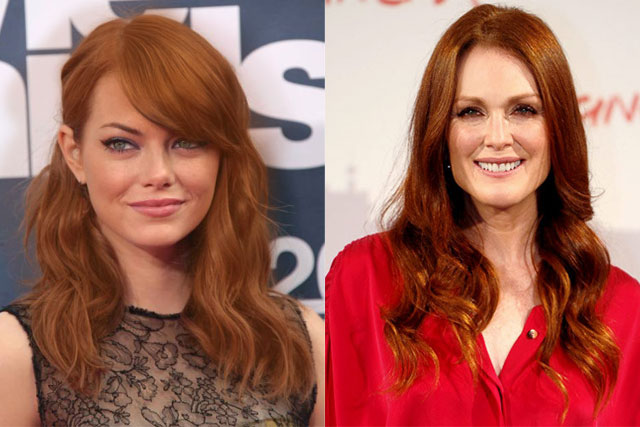 You can notice several Hollywood celebs wearing these colors and looking fascinating. For a few of them, they are quite reluctant to change this hair color shade even for films too. For people having yellow undertone complexion, this color goes well with their skin tone. As per expert Marie Robinson extreme copper or orange shades need to be avoided. You also need to go to the salon for refreshing your gloss in between touch-ups for your hair color shades.
Surfer Balayage: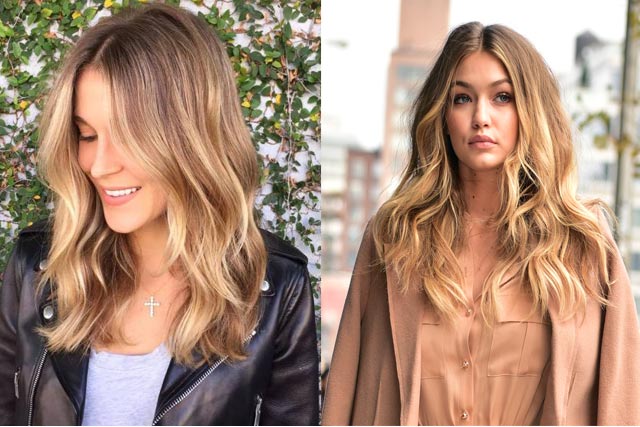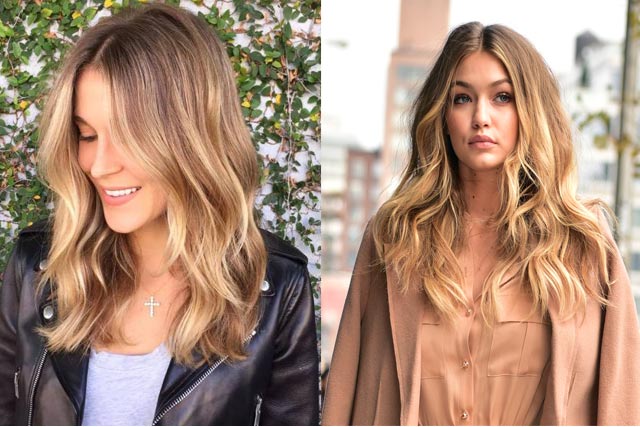 As per Mèche Salon's Matt Rez, original surfer hair is basically how intensely sun can enhance the ordinary color for quite a long period of time. In order to get the Caribbean summer touch, you can combine soft baby lights around your face with a really bright high voltage highlight.
Sunset Hair: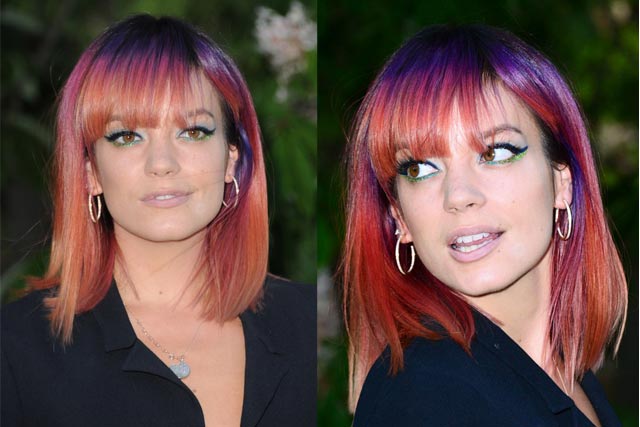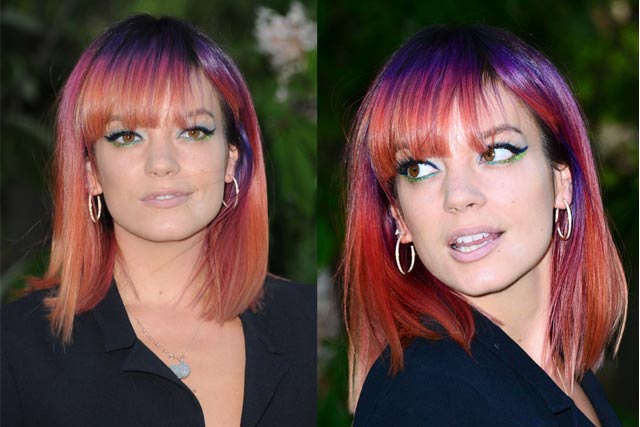 Instead of going blonde, getting auburn/reddish brown shade goes perfectly with the sunsets of summer months. By getting this glowing baby light (that must be around your hairline) you can easily get a bright effect on your face.