Whenever it comes to intimacy in a relationship, it is mostly projected as physical intimacy. However, physical intimacy is one of the types of intimacy. The others are intellectual, spiritual, and emotional intimacy.
What Does It Mean By Physical Intimacy?
Physical intimacy means sensual or sexual activities between two people. Also, it involves the sharing of thoughts, feelings, and reactions involving these activities. It involves hugs, kissing, holding hands, and foreplay. Furthermore, swimming or bathing together, and having sexual intercourse.
What Do You Mean By Emotional Intimacy?
Emotional intimacy includes understanding others' emotions, thoughts, and feelings. Further, acknowledging them is vital in all sorts of relationships, especially in romantic relationships.
Emotional intimacy results in forming strong relationships. As it helps develop a true understanding of your partner.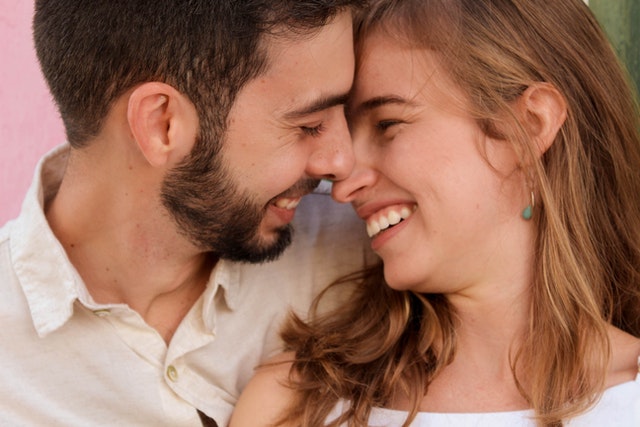 What Is Intellectual Intimacy?
It means that both the partners feel free to share their thoughts and ideas with each other. From minor to major they share every issue with each other. Moreover, they don't fear their partner will judge them.
How Much Important Intimacy Is In A Relationship?
All the 3 types of intimacies go hand in hand to make a relationship strong. Because the intimate relationship roots deeply into the individuals. Consequently, there comes a boom in your relationship and, likewise, the individuals also flourish accordingly.
A healthy relationship is a perfect blend of sharing thoughts and understanding emotions. Furthermore, physical intimacy enhances the beauty of the bond.
In this article, however, we are going to discuss the significance of physical intimacy only.
1. Stronger Emotional Connection In Physical Intimacy
This is the real thing that counts a lot and there comes a completely new level in your relationship. Moreover, it makes the emotional ties even stronger.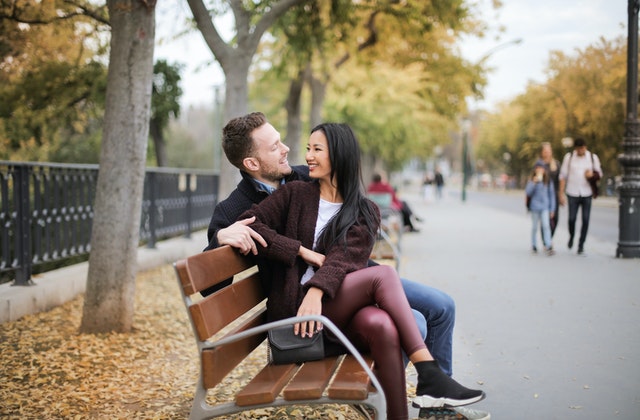 2. Achieving Reproduction Goals Through Physical Intimacy
Physical intimacy is a source to produce offspring. Couples who want to have children can carry out their family plans. Though, there are limitations due to physical conditions. Yet, there are alternates ways through which one can have children.
3. Physical Intimacy Brings Health Improvement
Engaging in physical intimacy is beneficial to physical health. On one hand, it improves blood circulation. This improves cardiovascular functioning and keeps the individuals active and vigilant.
On the other hand, when in a physical relationship people tend to focus on their bodies. For instance, they try to shed extra pounds. Also, they tend to keep themselves neat and clean. These aspects of wellness resultantly improve physical health.
4. Physical Intimacy As A Source Of Psychological Wellness
Researches show that engaging in the love-making process releases certain chemicals. Like:
Firstly, Serotonin elevates the mood and eases the feeling of sadness.
Secondly, an endorphin that makes you feel happy.
We also have oxytocin-the love hormone. It stimulates passion and feelings of love and proximity.
All of these lower agitation, anxiety, and stress. Resultantly, give a boost to mental wellness.
Why Is Intimacy Lacking In My Marriage?
People signup for wedlock to have a sense of fulfillment and closeness. Marriage is a sacred relationship with ties the hearts as well as bodies together. Thus, forming an intimate bonding that's matchless.
Nevertheless, almost every married couple at some point feels a lack of affection, emotional or physical. Hence, all this accounts for this.
First, A busy schedule can sometimes make it difficult to sit and discuss your issues.
Second, maybe you are sick or too tired to engage in physical intimacy
Third, it is possible that both of the partners expect initiation from the other side. Hence, no one initiates.
Can A Marriage Survive Without Intimacy?
The simple answer is, that nothing is impossible. But, it really becomes difficult to maintain a healthy relationship in the absence of intimacy. Just imagine, a couple acting just like roommates. Or even worse, they don't talk their hearts out and everything accumulates inside.
A relationship lacking any sort of affection is hard to sustain. However, having strong emotional as well as intellectual harmony can make things better. Further, it can lay the foundations for restoring a romantic physical bonding.
How To Improve Intimacy In A Relationship?
It is not as easy as it sounds. Yet, not much difficult. You know each other already and just need to figure things out.
Firstly, identify the problem on your own and discuss it with your partner.
Secondly, try to find the solution on your part first. Like, if initiation is a problem, just try to be the first drop of rain.
Lastly, if you are unable to resolve this by yourself, involve your partner. Describe all your efforts, highlight the issues and ask him/her to present a solution.
Please note, if nothing works seek expert help. There are a number of therapies to help and assist you.
Feature Image: Pexels