Seattle is one of the jewels of the gorgeous Pacific Northwest, and certainly deserves in-depth exploration – you could spend days and days discovering the joys of this wonderful city. But what if you are in Seattle for a cruise, and you've only got one day? If you plan ahead, exploring Seattle in 24 hours is perfectly doable. So take a look at this guide to the best things to see, eat, and do, One day in Seattle when you've only got one day.
Do
One of Seattle's main attractions, Pike Place Market, is the perfect place to start your day. This historic covered market is a fascinating place to wander around. It soaked up the lively atmosphere and taste the delicacies on show. Grab a cup of coffee from the first Starbucks in the world, and watch the vendors do their thing.
You'll also want to explore Seattle's other attractions, conveniently clustered together at the Seattle Center. The Space Needle is the iconic landmark of the city, and the view from the top is pretty spectacular. If your schedule allows it the Bill & Melinda Gates Foundation Discovery Center, the Museum of Pop Culture, and the Pacific Science Center are all worth visiting too.
Visit: The Best Reasons To Visit Scottsdale, Arizona : Complete Travel Guidelines
See
Having done the tourist thing it is worth exploring the city a little further. Belltown is Seattle's most famous neighborhood, and well worth a look. Full of galleries, independent boutiques, and trendy bars and eateries. It is a great place to experience the hustle and bustle of everyday life.
Fremont is another wonderful district to visit, offering a slightly more alternative perspective on the city. Grab a photo with the weird and wonderful Fremont Troll, sneak a look at the statue of Lenin that caused controversy, and explore this quirky neighborhood full of hip cafes and famous thrift shops.
Eat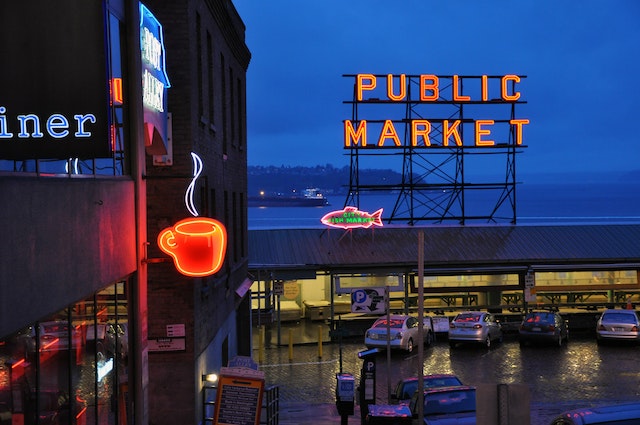 Eating in Pike Place Market is a Seattle rite of passage, and there is an abundance of options to help you get your day started in the right way. If you hang around there until lunchtime, Pike Place Chowder and Beecher's Homemade Cheese are well worth trying.
For more serious dining options, try Revel in South Lake Union. A wonderful fusion of French and Korean cuisines served up in portions perfect for sharing. Toulouse Petit in Queen Anne is also a wonderful option, a New Orleans inspired Creole and Cajun joint that regularly appears in lists of the best restaurants in America!
Also visit: Travel In Just $20 Around Midwest