How to Choose a Career
Some people are very lucky because they know from a young age what they want to follow and choose a career. Whether it's as a doctor, a fireman, a dancer, or whatever else, they focus on that all through their schooling and pick the subjects to study that are most relevant to it.
There are many more people that have not got the slightest idea, though, and these people sometimes need help to make the following right choices:
1- Pick an Interest
If you opt for something you have an interest in, you are more likely to do well at it. If you love cars, perhaps look at becoming a vehicle mechanic or a car salesman, or if cooking really interests you then training as a chef might be the ideal. There is no end to opportunities for jobs related to an interest you already have.
2- Consider The Training
Some people are happy to be studying for several years. In fact, there are some who study for different things their whole lives. However, not everyone feels this way, so you should check out how much is involved to choose a career to reach your goal.
For example, if you want to work in the medical profession, you think you don't want to be at university. You have to undergo the further training it takes to become a surgeon. But there are other options. You could still work in the medical profession but as a medical assistant. Some people are much happier with this sort of position. It does not carry as much responsibility as that of a physician. There are many online courses available for this type of job to find the information you will need.
3- Check Out The Salaries
Although being happy in your work is far more important than how much you earn, you still need to have a look to see how much you can expect to be making. If you are undecided between two choices, a salary difference could tip the balance in favor of one of them.
4- Does The Career Involve Unsociable Hours?
If you choose to work in one of the emergency services, for instance, they need cover 24-hours a day. There is not suddenly a lack of paramedics, firemen, or policemen after five o'clock in the evening. These types of jobs and many others can involve working unsociable hours. If you really want to follow a career in a line of work that involves working unsociable hours, that is fine, but not everyone does. Some people value their relaxation time and want to be able to spend it with friends and family when they are not working. Unsociable working hours are something you need to consider.
5- Talk To People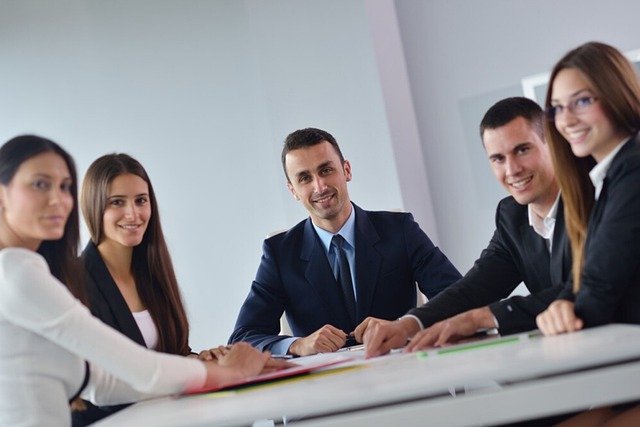 Talk to people that already work in some of the careers you are considering. They will be able to give you a better insight into the job than any job description. Most of them will be very happy to discuss the work with you. Of course, they may be swayed for or against the job because of the employer they are working for. You can find them a very useful source of information.
If you are one of the millions of people that have no idea what job? They want to do when they finish high school, talk to the careers officers as well. They are trained to guide you in the right direction so that you pick the right courses if you go to college.
We all spend a large part of our day in our work, so trying to find a career you are comfortable with is very important.
Featured Image: Freepik