I wonder what are the difference between beard balm and beard oil? This article is to guide you for the best care tips and how to use certain products at the right time of day to maximize their benefits of beard balm.

Some of them are plainly obvious, like cleaning and hydrating your facial hair while showering with a delicate facial hair growth cleanser and conditioner.
While there are no set rules to observe, we may offer some helpful hints. Of course, the time of day you use these products is irrelevant; what matters is how frequently you use them.
Using our beard growth oil shortly after a shower is one example of this. So let's start:
What Is Beard Balm Or Oil Used For?
Balm or oil both are used to increase the growth of the beard, styling, shaping, moisturizing, and keeping the beard healthy.
Beard Balm Vs Beard Oil
A beard balm work as a leave in conditioner that will hydrate, condition, shape, and soothe your beard. Men have been trying beard oil since civilization. Beard oil is used to lighten and moisturize the beard and can be applied throughout effortlessly and quickly.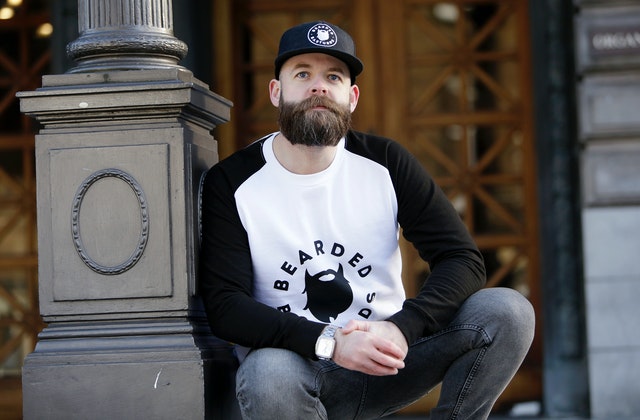 The main ingredient of beard balm vs beard oil is almost the same. The major difference is former has shea butter and beeswax. the ingredients are as follows:
Carrier oils: The main motive of this ingredient is to moisturize and nourish the skin under the beard
Beeswax: As its name indicate wax solidifies the product. Without using its product will be in liquid form. It helps in giving the shape and style to the beard.
Essential oils: it has a dual purpose. Along with moisturizing and nourishing properties, they also help in delivering refreshing fragrances to the oil. These oils can be derived from various sources like tea tree mint, lemon, lavender, and many more.
Malleable agent: it adds another layer of moisture to the product which in turn helps keep your beard healthy.
Visit: Got Patchy Beard- How to Fix it?
Can You Use Beard Balm And Balm Together?
Beard balm and beard oil are two of the most accepted beard care products. If we know about beard balm vs beard oil, Both have their own unique benefits, but they can also be used together for even better results. The steps are as follows:
Start with a few drops of oil
Apply it beneath your beard
Then get a small amount of balm
Apply it over the beard
Distribute it thoroughly to your beard with a comb
When To Start Using Beard Balm?
However, there is no such hard and fast rule to use this product on your beard but the best time to use the beard balm is after the shower.
Why Should I Use Beard Balm?
Generally, beard balm can be used for every type of beard and for all lengths but the balm is best with long beards. There is no particular requirement of length for the beard but 3-4 inches is the best length for starting the balm.
Beard balm is the best approach to continue your beard healthy and looking charmy. It can help tame wild hair, moisturize the skin, and give your beard a nice shine.
Beard balm is typically made of natural ingredients like shea butter, jojoba oil, and beeswax. These ingredients help condition the beard, moisturize the skin, and provide a light hold.
Does Beard Balm Or Oil Help Growth?
There are many debates on the internet about whether beard balm or oil first helps with beard growth. The answer can be both. beard balm is a great conditioner that will make your beard healthy and hydrated.
This, in turn, will help promote beard growth. Beard oil, on the other hand, is great for nourishing your skin and hair follicles, which will also help promote beard growth. So, you should try these in your lifestyle.
Also Check:- Antibiotics for Skin Infection: Most Common Skin Infection
Should You Use Beard Balm And Wax Together?
There are a lot of beard balms and waxes on the market, and it can be confusing to know which one to buy, or whether to use them together. Beard balm is a leave-in conditioner that helps to soothe and style your beard.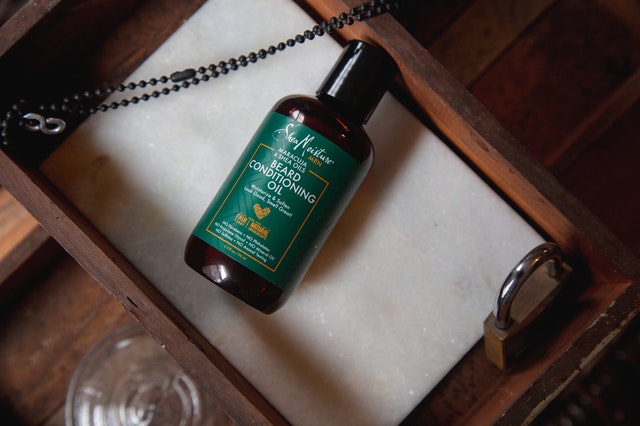 Beard wax is a harder wax that helps to keep your beard in the same position just like a gel do to your hairs. It usually contains beeswax, petroleum jelly, and essential oils. Waxes help shape your beard by providing a better grip.
So, should you use beard balm and wax together? It depends on you, because, you will get a balm in your wax to help condition and moisturize your beard.
Final Words
Trying to figure out beard balm vs beard oil? In this ultimate guide, we give you everything you need to know in order to make a decision that will leave your beard feeling so incredibly soft and happy! Have any questions or doubts? feel free to ask. We will come back with really interesting and helpful information, till then bye bye:)
Read more: Is Hair Clippers Are the Essential Item for Any Person?