The human brain is the primary control center for many of our body's activities. For example, the cerebrum is in charge of speech, while the occipital lobe is in order of vision. Here, we are going to have an insight about what part of the brain controls hunger. The hypothalamus is the brain's important part that regulates thirst and hunger.
The Location Of The Part Of Brain That Controls Hunger
The hypothalamus is a tiny forebrain region of the brain. It is situated above the pituitary gland and under the thalamus. The hypothalamus gland regulates or maintains the homeostasis of several physiological processes.
What Part Of The Brain Controls Hunger: The General Working Mechanism
This portion of the brain also gets information about the amounts of hunger-related hormones in your body. When there is an abundance of the hormone leptin, it signals your brain that you are full. When the hunger hormone ghrelin is there, your brain receives the message that you are starving.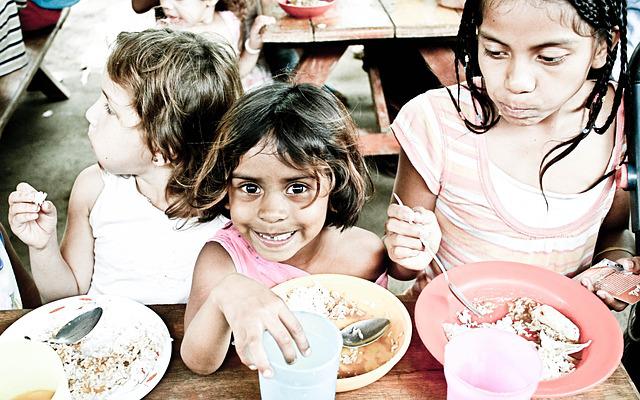 This ghrelin signals your brain to produce the neuropeptide Y hormone. This hormone stimulates your desire to eat. The hypothalamus works hard to keep your body in check, even monitoring the levels of fats and carbohydrates in your blood.
Homeostatic restrictions on eating behavior are sensible since Food is a source of energy substrates for metabolism. Aside from physiological necessities, other variables also influence hunger. Food's visual, smell, and taste cues can overcome fullness and encourage overeating.
We overeat sweet and salty meals and undereat bitter or sour items. Food's flavor and aroma may significantly impact our eating habits. It encourages us to seek out the excellent and avoid the unpleasant You must always be looking for the best food products for your best health. The E-Shop Archive provides valuable tips about healthy Food for your better health.
Which Brain Region Is responsible For Hunger?
A variety of different physiological processes are the reason for hunger. Our stomachs constrict when they are empty. After that, hunger sensations are familiar. Food-seeking behavior is triggered by chemical signals that pass to the brain. The pancreas and liver generate chemical signals when our blood glucose levels decrease, causing us to get hungry and start eating.
Most people's eating behavior ceases when they reach a state of satiation, fullness, and contentment after a meal. Several physiological systems control satiations, just as they do when Food is first consumed. The pancreas and liver signal turning off appetite and eating when blood glucose levels rise.
Our bodies produce a hormone called ghrelin when we're hungry, which causes us to want Food. As a result, the term "hunger hormone" has everyday use. There is evidence that ghrelin is also linked to the mood in mice. When ghrelin levels are lowered in mice, they become depressed; conversely, mice with high ghrelin levels become energized, more capable of coping with activities, and more friendly with their fellow mice.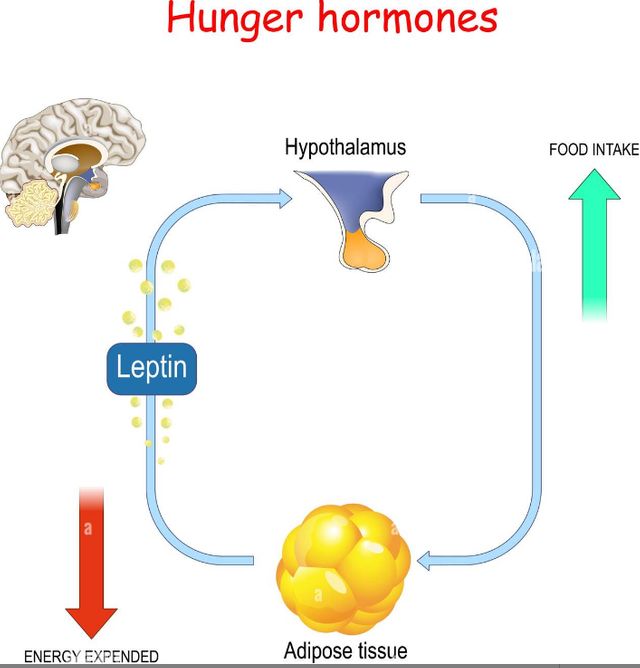 In contrast to being unpleasant and unhappy when you're starving, a little hunger may give you a lift and make you feel more alert.
Satiety signals are sent to the brain through the gastrointestinal tract, and fat cells produce leptin, a satiety hormone, as the meal moves through the digestive system. The brain integrates a variety of hunger and satiety cues that play a role in controlling caloric intake. According to research, several hypothalamic and hindbrain regions are critical for this integration.
What Part Of The Brain Controls Hunger And Which Parts Are In Charge Of Thirst, Body Temperature And Sleep?
The hypothalamus and pituitary gland, two autonomic nervous system components, regulate many bodily functions, including temperature, thirst, appetite, sleep, and emotions. The vagus nerve (a kind of cranial nerve) transmits information from the gastrointestinal system to the brain through a particular nerve.
The brain works as an all-in-one control center for every bodily process. The remainder of the nervous system is like a network that transmits signals from the brain to other body regions. Using the spinal cord, which goes from the brain to the back, does this. It has a network of nerves that extends to everybody area, from the brain to the intestines.
What Does Your Hypothalamus Do?
Neurons in your brain and your body (the peripheral nervous system) send and receive chemical messages to and from your hypothalamus, which processes these messages.
These signals are sent to your hypothalamus, responsible for regulating your body's internal equilibrium.
Your hypothalamus serves as your body's "smart control" coordination center, much as your home's "smart control" system. Your hypothalamus is responsible for keeping your body's temperature under control.
Hunger and thirst.
Blood
A feeling of satiety after eating a meal.
Sex drive.
The Hypothalamus Is The Controlling Agent In Your Brain
Many of your hypothalamus's "body balancing" functions come into play either directly by the autonomic nervous system or via controlling hormones. Your heart rate and breathing are under the control of your autonomic nervous system (the body has automatic processes such as respiration).
You may think of hormones as "chemical messengers" that flow to different body parts via your bloodstream. A hormone may interact with another endocrine gland (which releases more hormones) or with a particular organ directly.
Some hormones are produced by the body and stored elsewhere (in your posterior pituitary). The pituitary gland produces hormones directly affecting the body or transmits another signal (hormone) to another gland, releasing its hormone, depending on the kind of hormone.
Conclusion:
The acquisition of energy substrates is dependent on the ability to eat. In this review, neuronal and hormonal cues from the gut-brain axis influence hunger and fullness. When nutrients enter the small intestine and trigger the production of negative feedback signals, they reduce and terminate meal sizes and feeding times.
Peripheral organs release hormones and cytokines that have long-term impacts on energy balance via regulating eating and energy expenditure. The hypothalamus and brain stem contain most neurons involved in eating homeostasis. Neural circuits in the limbic system motivate and reward the process of feeding.
Neuroimaging and metabolic studies in humans and preclinical studies in animal models will illuminate how metabolic signals from the peripheral nervous system interact with the brain. If we better know the neurological foundation for eating will rationally treat obesity and cachexia.