Technicians in the field of mental health, who may also go by the names of psychiatric technicians or behavioral health technicians, play a vital role in the delivery of care to patients who are dealing with mental health issues as a result of impairments and illnesses, or substance abuse. As part of a multidisciplinary therapy team mental Health technicians, frequently interact with medical professionals, psychiatrists, social workers, and psychologists.
What it takes to become a mental health technician and where you may get started on that path are both covered in this article.
A mental health technician may find work at an inpatient or outpatient facility or in a nursing home or other type of long-term care center for adults or children.
There is a lot that goes into being a mental health technician, including but not limited to the following:
Administering prescribed medicines
Being available for patients who need to discuss
Evaluation of physiological and behavioral parameters
Doing paperwork for new patients' admission
Leading therapeutic or recreational activities
Regarding mental health technologies, there is no one-size-fits-all treatment method. Most often, the technician's attitude toward patients will mirror that of the institution where they work.
Technicians in the field of mental health provide direct care to patients. Among the many functions they perform is helping with patient admissions and other administrative tasks as well as hands-on therapeutic work.
The Necessary Education For A Psychiatric Technician
In certain areas, mental health technicians need only a high school diploma to practice. In the past, workers acquired the skills they needed through classroom instruction and on-the-job training offered by their respective employers. However, this is slowly changing. Many organizations now look for graduates with degrees in fields like social work and psychology. In some cases, a bachelor's degree is essential.
Coursework equivalent to a minimum of 960 clock hours at an accredited institution plus two years of relevant work experience constitutes Level 3.
Caregiving Responsibilities For Mental Health Technology
Direct Patient Care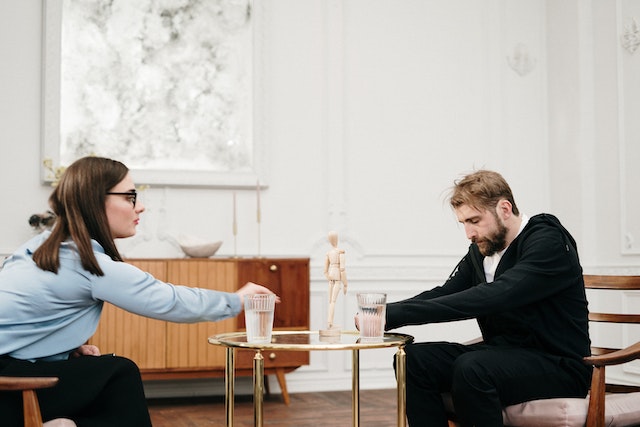 Taking vital signs and making notes on patients' levels of mental awareness and functioning are daily tasks for a mental health technician. It's possible that you'll also be responsible for dispensing and assessing the efficacy of drugs. You will help manage and resolve crises and may even have to physically restrain someone if necessary. New patient admissions and family conference facilitation could be added on as additional duties.
Group And Activity Facilitation
Being an integral cog in the therapy wheel is a crucial component of your role as a mental health technician. You could be in charge of leading therapy groups as well as organizing and keeping tabs on outings, parties, and other social and therapeutic interventions. You will regularly update the patient's interdisciplinary team and family members on their progress. It's possible that you'll be asked to accompany patients to activities outside the facility, such as court appearances, specialist consultations, or testing centers.
Professional credentials are not a substitute for strong interpersonal and problem-solving skills. Given the nature of the work and the variety of people you'll interact with every day, you'll need to bring a lot of patience, kindness, and attentiveness to the table.
The life of a patient can change because of the work of a behavioral health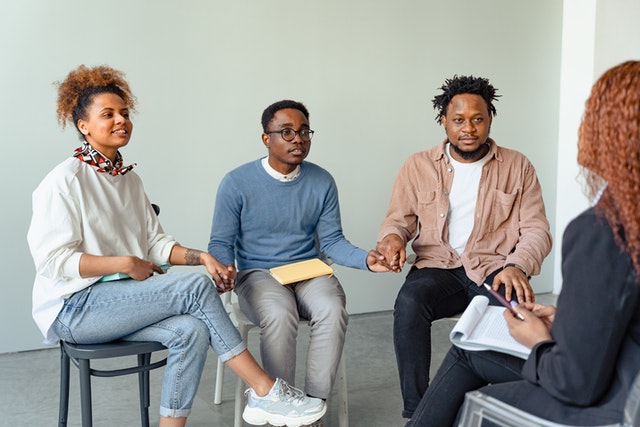 Additionally, you'll be an important part of the team as an inspiring leader. Your patients will rely on you to provide medications, help with therapeutic exercises, and inform both them and their loved ones on what to expect from the healing process.
The skills you acquire in therapeutic treatment, drug counseling, and medication upkeep will be invaluable as well.
By often interacting with other team members and the loved ones of your patients, you'll hone crucial communication skills.
Benefits And Job Stability
Employment stability and accessibility are issues that affect all fields.
There is a growing need for professionals in the field of mental health, and there are plenty of jobs available. The increased demand is good news for newcomers to the industry.
Improve Your Job Prospects By Investing In Your Education
You may require a diploma or an associate's degree in behavioral health assisting from your state. If you've already finished medical school and are looking to advance your career, this is a fantastic opportunity to learn new skills and make more money. This expands your options and boosts your potential earnings.
Mental Health Issues
Mental illness is becoming increasingly problematic in the United States. Earn your credentials in the field of mental health and join the fight against the widespread lack of care by helping doctors and other medical professionals.
Guide To A Career In Mental Health Technology
Some mental health technician positions demand a bachelor's degree in psychology or an equivalent field. To prepare for this field, you should major in areas like psychology, group dynamics, and patient care. Some states mandate that mental health technicians be certified, and you can get yours by taking the American Association of Psychiatric Technicians (AAPT) national test.
In Your Own Words, What Is It Like To Work In Mental Health?
A career in mental health technology has the potential to be both challenging and satisfying. Technicians in the mental health field often interact with patients and facilitate their engagement in a wide range of therapeutic and recreational pursuits. They instruct patients in basic skills like hygiene and medication administration. Working at a psychiatric hospital or institution with the same patients over long periods of time can be quite fulfilling for a mental health technician because of the opportunity to witness their growth and form bonds with them.
Do Mental Health Workers Have A Uniform?
Mental health technicians usually dress in scrubs like other medical staff. Scrubs are a standard uniform in many healthcare settings, consisting of a pair of pants and a pair of shirts made of loose-fitting cotton fabric. There is a system of color coding scrubs for use in large hospitals. In order to maintain patient safety, you may be required to wear protective headwear, gloves, and a face mask.