Best Bed Sheets
Selecting the best bed sheets? You may not realize but choosing a bedsheet is not as easy as it may seem. You may have to select the one based on its dimensions, texture, material, colors, and many other factors. If any of these are not as per your liking, you may not feel the satisfaction. Moreover, your chosen bedsheet should also be able to cover your bed mattress completely. In fact, your bedsheet should be larger than your mattress so that it inside the bed's edges. Therefore, have a look at some of the tips to find the right bed sheet for your bedroom. That said, find useful tips to consider from the list below.
1. Fabric Should Be Chosen Carefully:
When it is about bed sheet, the material must be comforting. And when the term comfort comes into play, cotton is the only winner. Therefore, whenever you are selecting a bed sheet, make sure that you prefer cotton. Do note that, in cotton, you can find a plethora of varieties such as Egyptian cotton, Pima Cotton, etc. Egyptian cotton produces a fabric that is thin and long lasting whereas, Pima Cotton is one that is slightly rough and thus, inexpensive.
2. Always Consider 'Who Is Going To Use The Bed Sheet!'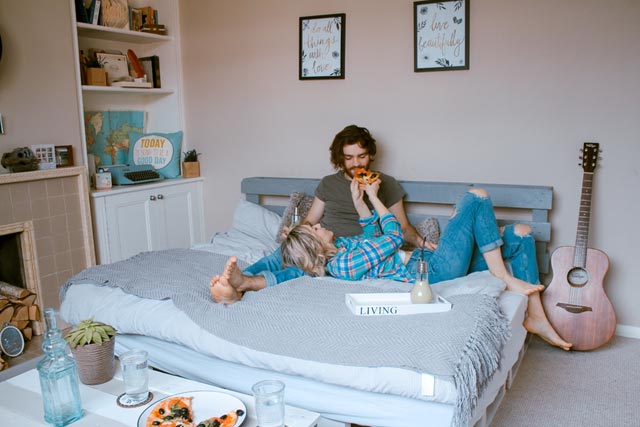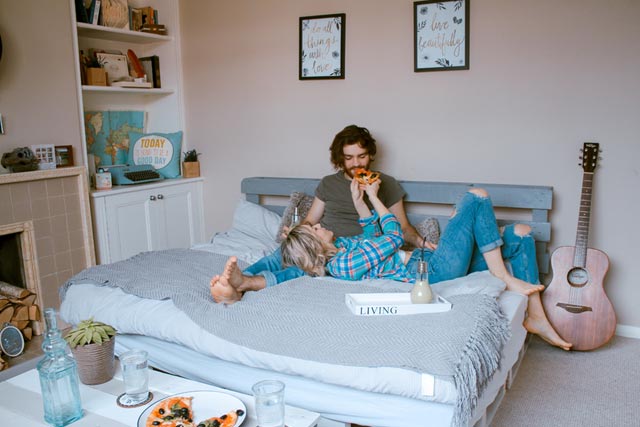 If you are choosing a bed sheet for a couples' bedroom, then anything between, cotton and sateen, make the perfect fabric. However, if the bed sheet has to manifest it purpose in a kid's bedroom beware of buying cotton; kids might stain it too badly to remove it. For kids, always choose a piece of fabric with a blend of cotton-polyester. Cotton Polyester is easy to maintain, durable and soft as per kids' skin.
3. A Bit Of Color And Design Are Good To Go:
Different people have varying ideologies about the color and patterns. Some people like their bed sheets to be white while some like funky designs and colors. In fact, if the bed sheet has to be put in kids' room, its design should be as per their liking, such as cartoon character prints, etc. What about the couples? Well, it should be equally colorful because colors depict the bond you share. You can also check out beautiful Bed Sets For Couples at reliable online stores.
(See also: Tip Top Furniture Ideas for Rustic Homes)
4. Take Body Temperature Into Consideration Too:
People with slightly hot body temperature must choose a bedsheet with a light color and plain weave, like Percale. It will help people fall asleep well who tend to get overheated during sleep. In comparison with Percale, Sateen could be slightly more substantial.
5. Don't Overlook The Season While Buying Bedsheet:
With the arrival of seasons every year, people change their wardrobe accordingly. Well, the same thing has to be followed with bed sheet too. Not every bed sheet is good to go with all the season. For example, summer demands comfort, and cool breeze looks, while winter requires warm and cozy looks. Therefore, buy a different bedsheet for every season and change them accordingly.
With this quick guide on a bedsheet, you must have had a great time understanding the importance of buying a right bed sheet.