Fastest Cars Under 30k
We have compiled a list of the fastest cars under 30k for you. As we all know, that over the years cars have become a necessity rather than just being a luxury. Here we will help you to get one of the fastest cars under 30k which are not only luxurious, fast and trendy but are also able to fulfill your everyday needs. In order to own one of the fastest cars you don't really need to empty your pockets; You can easily get a sports car that is fast and flashy just under 30k.
Take a look at this list of Fastest Cars Under $30,000 below.
2017 Ford Mustang:
MSRP: $25,185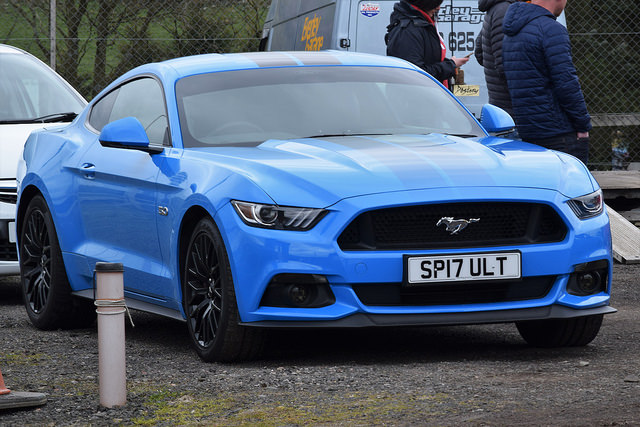 This catchy eye car is among the fastest cars under 30k with an astounding sports design. It is perfectly fabricated to meet all your needs and expectations for a good car. With its outstanding convertible design, you will experience its aesthetic interior design to your full satisfaction.
This 2017 model of the Ford Mustang is ranked as the best sports car due to its spectacular and cozy sports design. The car has a variety of powerful and long-lasting engines for each of its brands. This is simply the auto darling of most Americans due to its top-notch safety ratings and up-to-date safety features.
2017 Dodge Challenger:
MSRP: $26,995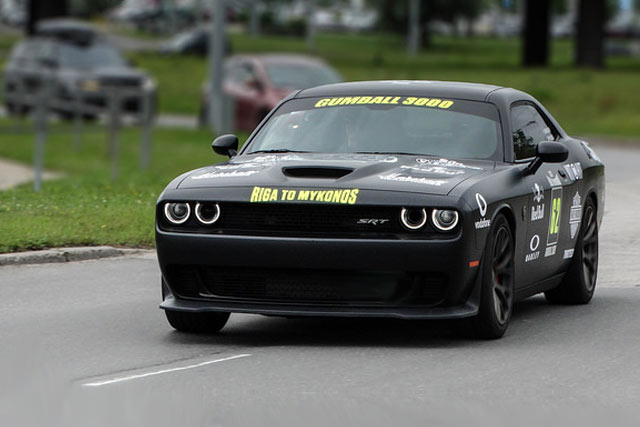 If you ever find yourself in a fix and you want to buy a car approximately $30,000, then this is the best car model to go for. With its breathtaking features and an astounding design, you will be guaranteed of salient long-lasting services from this 2017 model of the Dodge Challenger.
The Dodge Challenger is fabricated with movie star guises, athletic performance ability, and a cowboy attitude all of which are combined together to make an outstanding cozy car fit for anyone. With this car, you automatically own one of the best racing cars with a pocket-friendly price.
2016 Chevrolet Camaro:
MSRP: $26,695
The Chevrolet Camaro is undeniably one of the best in our fastest cars under 30k list. It comes as a 2-door four-seat coupe. It's a rear wheel drive with a seating capacity of four. The base version comes with a 2.0 liter 4 cylinder engine producing 275 horsepower. The small 4 cylinder engine can speed up to 60 mph in just 5.4 seconds. It gives an average of 21 mpg in city and 25 mpg on highways. Camaro comes with a six-speed manual transmission and an eight-speed automatic one. It has been given a rank of number 3 in most affordable sports cars of 2016 with a rating of 8.2/10 by the U.S News Car and Trucks rankings.
2017 Fiat 124 Spider:
MSRP: $24,995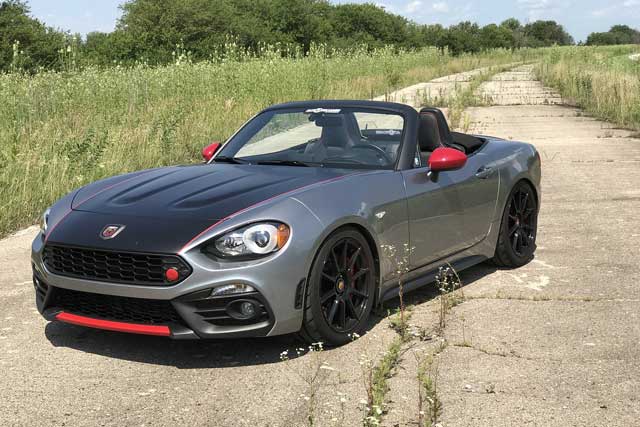 It is probably the fastest two-seater sport's car which you can easily own. This best sports car with its sleek design and fuel-saving powerhouse comes with a turbocharged 1.4-liter four-cylinder engine producing 160 horsepower. It can be upgraded to the automatic transmission by paying an additional $1000. It gives an exceptional fuel economy of 26mpg in the city and 35 mpg on Highways.
The built-in safety assistance features include; blind spot monitoring, rearview camera, rear cross-traffic alert. It comes with Bluetooth 4 speaker stereo system, two USB ports, and a push start button. All these features make it as our pick in the fastest cars under 30k list. It has been given 8.4/10 by the U.S News Car and Trucks ranking.
2016 Hyundai Genesis Coupe:
MSRP: $24,000- $31,400
The Hyundai Coupe is one of the fastest sports cars. It comes with a powerful 3.8-liter V6 engine that produces 348 horsepower. It gives an average of 16 mpg in cities and 24mpg on highways. Even the standard models are equipped with built-in navigation system, premium audio system, HD radio and a 7" touchscreen. Because of all these features, it has been placed on our list of the fastest cars under 30k. The front seats are very comfortable and roomy, which can accommodate the tallest of adults but the rear seats are comfortable for small kids; the problem in every sports car. It has the ranking of 7.1/10 according to U.S news Cars and Trucks ranking. Another plus point to consider is that you can buy this with a deal of five-year or 60,000-mile warranty and a 10 year/100,000 miles power retains warranty from Hyundai.
2017 Toyota GT86:
MSRP: $27,150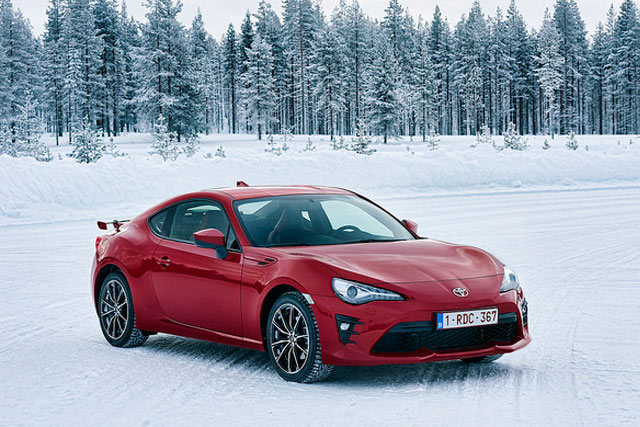 This Toyota GT86 car is one of the well renowned best sports cars with a price range of $30,000 and below. It is made of a sturdy suspension that counterattacks body roll. The car also has a petrol engine which supports 2.0 liters. The pair of the rear seats which accommodates a good number of people. You can also carry your children conveniently due to its enough space. Also, the Toyota GT86 is made of a striking interior which senses rugged and cozy.
2016 Mazda MX-5 Miata:
MSRP: $29,155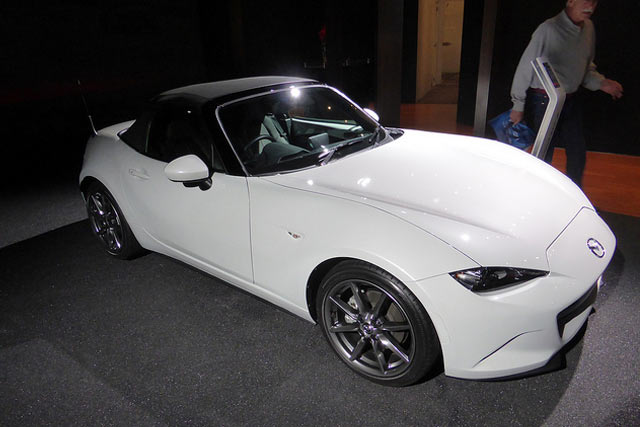 Beyond any doubt, we have placed the Mazda Miata as one of the fastest cars under 30k, which is not only fast but also have an exceptional road grip as well. It designed to get its user's adrenaline rushing with its 155 horsepower producing the powerful engine. It gives an out-class fuel economy apart from being fastest sports car i.e. 27 mpg in the city and an extraordinary 34-36 mpg on Highways. It has been an overall rating of 8.4/10 as per the rating of U.S News rating of Cars and Trucks. Miata is the car that dominates its rivals in road handling. It can make razor-sharp turns effortlessly with its light steering.
2016 Scion FR-S:
MSRP: $26,100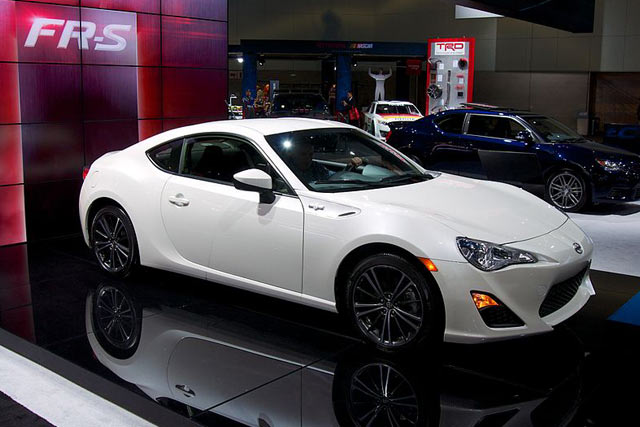 The Scion FR-S is certainly a beautiful 2 door, 4-seat coupe. The base model comes with a 200 horsepower generating 2 liter, 4cylinder engine. It gives very good fuel average of 22 mpg in the city and 30 mpg on the Highway. It has always been a favorite choice for car enthusiasts as a low priced fast car due to this it is placed in our listing of fastest cars under 30k.